"Calling to all Potterheads, you are required to bring your Hogwarts school supplies for this semester."
Just when you think that JK Rowling's Potter books are over, it will still live on!
After being delayed for a year, the official store of the wizarding world is finally opened! No, not in Universal Studios where I would mostly post about, but in New York! It's no theme park, but a real official store, kind of like Diagon Alley.
That's right, you get to feel like you're a Hogwarts student or staff, buying your school supplies for a new semester. Inside the store, you'll get a full experience of the wizarding store, filled with all the familiar items you saw in Harry Potter and Fantastic Beast.
What to expect at Harry Potter Store New York
So, if you have already returned to the Wizarding World at Universal Studios, check out this cool 20,000 square feet store. There is the statue of Fawkes waiting for your arrival, and the griffon statue from Dumbledore's office will also be there.
A brief introduction on the store, the Harry Potter New York store is the first flagship of a retail wizarding world, filled with its latest merchandise.
However, it's not just a store to buy merchandise from Hogwarts, there is also a cafe that offers butterbeer. If you don't want to drink them in a mug, you can always bring them home with another version of Starbucks tumbler but Harry Potter-themed.
Although it's going to be a new store and sight to see, and it looks like it can be a great tourist spot, it's not. It's basically a subway, with their own version of experience rather than a theme park.
As for the tourist part, although it's a retail, they created their own world virtually. There are two events available, Chaos at Hogwarts and Wizards Take Flight. That's right, you'll get to see all this in the VR magical experience.
Chaos at Hogwarts is located on the third floor of the retail shop. You will find yourself at King's Cross-platform on 9 3/4, and you'll see Dobby waiting for your, telling you that there is something going on in Hogwarts.
To see more updates and details about the store, head to their Instagram here.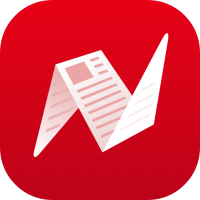 This is original content from NewsBreak's Creator Program. Join today to publish and share your own content.