"...Life, Uh, Finds A Way."
20 years later, apparently, a new secret was unveiled about the third installment of the third Jurassic Park during the celebration of Jurassic Park 3 that was released on 18 July 2001.
Storyboard artist of Jurassic Park 3, David Lowery, shared a deleted scene where a raptor literally rode a motorbike.
In a podcast conversation, Stuck On Sorna, featuring the artist to honor the release of Jurassic Park 3, he mentioned a deleted scene involving the raptor in a bizarre situation. The idea was to get a group of raptors chasing after the characters riding a bike, the character would narrowly escape using a hang glider from their backpack as the raptor pounced, but it landed on the still-running bike, and it would ride it to its death down the cliff.
"For some reason, it didn't make it in," Lowery said.
By the looks of it, it was a good idea to scrape this gag off the board. Jurassic Park 3 was a serious-toned movie and had really little room for comedy, unlike back in the first Jurassic Park, it fits well with a few gags thanks to the comic-relief Ian Malcolm, portrayed by Jeff Goldblum. And the idea of a raptor riding a motorbike to its death just doesn't fit.
A brief recap, Jurassic Park 3, is about Dr. Alan Grant helping a divorced couple to bring their missing son back from the island infested by dinosaurs. But things took a wild turn when the Spinosaurus attacked their means to escape and the group had to survive on the island. Jurassic Park 3 was produced by Amblin Studios and distributed by Universal Studios.
The movie smashed the box office during its release back in 2001, but not without getting criticisms about it. The most notable disappointment was having the beloved T-rex killed by the Spinosaurus. Although it did well in the box office, it is the lowest-grossing movie out of the Jurassic Park franchise.
Despite its criticisms, Sam Neil, the actor who portrayed Dr. Alan Grant, said earlier this 2021 that he adored the film and that it shouldn't have received so much hate about the movie.
"I was just talking to someone earlier in the day who said, 'I really like Jurassic Park III and it gets an unfair [treatment].' He was from Rotten Tomatoes, I think it was him," said Neill. "And I said, 'Thank you very much!' I agree that the last 10 minutes are way too easy and way too hurried, but I think up to that point, it's pretty damn good." - Sam Neil about Jurassic Park 3.
Sam Neil will return for the upcoming Jurassic World 3 on 10th June 2022, alongside his co-stars he worked together with in the original Jurassic Park, Laura Dern and Jeff Goldblum.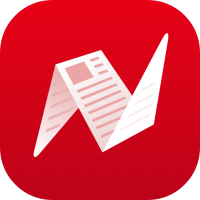 This is original content from NewsBreak's Creator Program. Join today to publish and share your own content.