The nightmare continues.
After a year of closure, the 'creatures' of the night are back to Universal Studios Orlando and Florida. Halloween Horror Nights are finally back again for its 30th year anniversary to give you the fright of a lifetime.
That's 30 years of terror and it's still up to give you nightmares, and they are more ready than ever.
Halloween Horror Nights officially announced this on their website and to the press that they are back. The event will be filled with iconic characters you were once terrorized decades ago such as Texas Chainsaw Massacre, Beetlejuice, and The Bride of Frankenstein. To add the Halloween week of surprise, The Haunting of Hill House will also join the thrill.
The event will commence this 3rd September in Orlando and on 9th September in Hollywood, advance tickets are now available on their website here.
What to expect in Halloween Horror Nights Orlando and Hollywood
Developed in the theme parks of Universal Studios, one of the biggest entertainment parks, this event is for people who want to spike their horror experience to the max. It is filled with mazes, haunted houses, and live entertainment that will make you scream your heart out.
It's an exploration of nightmare come to life, you will get to see iconic characters that once terrorize you in the theaters and new faces that will join the thrill. Everything you've ever been frightened about in the dark will come to life.
To further spike your adrenaline rush, test your bravery in their haunted house and maze available for you to visit. Confront your fears and see if you can survive until the end, many creatures that are not supposed to be in this world roam around. The once friendly clown at the day turns into a nightmare at night, and deadly 'weapons' pulled out right at your face.
There will be an opening ceremony to welcome visitors, and show the 'monsters' and 'ghosts' invading the theme park, making the whole Halloween experience more thrilling.
Of course, we cannot forget our favorite clown of the theme park, Jack the Clown. The iconic clown that appeared in 2000 is also back to break all lose and scare you to the bones.
Charles Gray, senior show director for Entertainment Creative Development of Universal Orlando Resort, stated that he is excited to add Netflix's The Haunting of Hill House to their Halloween event. They had been holding this event for 30 years, and to see that people had been waiting patiently after it has been delayed for a year is truly exciting.
As of now, no further updates have been announced yet other than its opening. Perhaps there will be more things coming to plan, after all, they have been closed for a year. We can expect that they will be ready for us and more excited than ever to see you visit them.
Of course, you are going to need to bring your friends and family to this Halloween Horror Nights as it's not something you can be excited about on your own. The scare actors are well-prepared this time and ready to pounce at your least expected moments.
Note that costume masks are not allowed during this event.
Parents who bring their children are advised to be cautious as these may be too horrific for your children to witness and experience. Kids under 13 are not recommended to visit this event.
For further information, visit their website here. For any updates about the event, you can follow their Instagram and Twitter.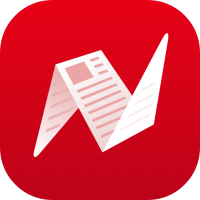 This is original content from NewsBreak's Creator Program. Join today to publish and share your own content.