<
i
mg alt="Elon Musk" style="width:100%" src="https://upload.wikimedia.org/wikipedia/commons/thumb/3/3d/Elon_Musk_at_the_2016_Tesla_Annual_Shareholders%27_Meeting_%2826780147923%29.jpg/400px-Elon_Musk_at_the_2016_Tesla_Annual_Shareholders%27_Meeting_%2826780147923%29.jpg" data-credit="Wikimedia"/>
In 2020, Elon Musk announced to the world that he is going to sell all the houses that he possessed. As to why he did this, it's still unsure. He only said that this purpose is so that there are loans for those who need it most.
Plus, he wants to be buried on Mars. Just not through accidents. I suppose, he wants to save a lot of money to go to Mars, and it seems that being a billionaire is also not enough to have the budget to go there.
As of now, he is nearing to fulfill his promise of selling all his $114 million real estates.
As to the whereabouts of the billionaire after selling his houses, he is now residing in a $50,000 home in Texas Boca Chica to be nearer to his big project company, Space X. Due to pandemic policies, it's harder for people to go from state to state. Thus, he made the decision to stay in Texas.
And what does his house look like now? Well, it's a contracted $50,000 foldable home created by the startup Boxabl. The price of the house is not even nearing the cost of a Tesla.
It's really not something that we expect most billionaires would reside in, but a humble choice.
Boxabl is a startup business founded in 2017. They create foldable houses like boxes and legos for the purpose to solve the housing crisis. It's designed to be an easy build and minimalist, you even build this in one day. So they really took the phrase "live within your means" personally, and it seems pretty cool.
Check out one of their units here!
It's basically a simple home with everything in it. Living room, your own bedroom, kitchen, and bathroom. Plus, since the house is foldable, you can tow it anywhere. Take a tour of this foldable house here:
If you ask me, this minimalist house looks pretty dope. Simple and clean. And this is the type of house that Elon is currently living at.
Elon's Last Physical Home In California
The billionaire had seven properties before he made the decision to sell them, most are fancy-looking houses in contrast to the one he is residing in now. Some were sold above and below their original price, but otherwise, he had liquidated all six of them.
The last one is still remaining in the market, his 47-acre Bay Area estate in California. At first, he made it a place to rent. Here was his tweet about it.
And then, he changed his mind as fast as when he changed his mind about cryptocurrency.
The only exception to buying this house is that you have to a large family to own it, because, let's face it, it's a huge mansion rather than to be called a house.
As to what his California mansion looks like? Well, it's pretty fancy and big. It's on sale on Zillow at the moment. Apparently, the property was built in 1916 mansion and was once owned by an aristocratic family. When Elon Musk bought it, it was $23 million. So it made sense of the price currently now.
According to the description, it has a six-bedroom, banquet room, a ballroom, a cool kitchen, and all the cool stuff you get for this kind of luxurious mansion.
And what Elon said is true, you really need to be a big family to have this home. Otherwise, you'll just end up lonely in a big house filled with empty bedrooms.
For anyone wanting to buy the house, the link is already provided up there. Don't call me, I'm just telling you guys about the last house of Elon Musk. Have fun!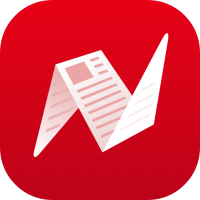 This is original content from NewsBreak's Creator Program. Join today to publish and share your own content.