No, not on Mars...YET!
In the meantime, while trying to get to find ways for us to, one day, live on Mars, Elon Musk is going to live in a contract house no one ever thought any billionaire would live in.
That's right, a small minimalist home created by a startup called Boxabl. He truly took the phrase "live below your means" to another level.
At the cost of $50,000, the founder of Tesla, Space X, Gigafactory, and the Boring Company bought this house that is simply built like Lego pieces, but foldable like boxes and it's finished in one day. If you ask me, it looks pretty comfy and minimalist.
Though it's something I never thought the richest man in the world would do, I respect his choice. Elon hasn't revealed what his home looks like at the moment, but in late 2020, Boxabl made a promotional video about one of their house unit, which one of them has a door poster of Space X's Falcon 9. And they said that they have installed a house in Boca chica, Texas for a top-secret customer.
The house looks very minimalist and comfortable at the same time.
Check out one of Boxabl's concept designs of the house down here.
The home is very simple and because it's foldable, it can actually be towed with the Model X Tesla. And speaking of Telsa, that home cost even less than the cars Elon build to sell.
The house is like a studio apartment, measuring about 35 square meters, designed to be super quick and easy. Of course, this means that the spacing isn't large. What Elon's house looks like now is not certain yet, but here is a concept design example of Boxabl's units from their social media page.
Pretty neat, huh? Though it's more appropriate for people who live by themselves. Don't ask me how the toilet works.
Boxabl's purpose is to solve the housing crisis and I can see that it's quite a unique vision.
The Decision To Live At Boca Chica, Texas
An obvious answer to this decision is that because he sold all his homes. Here is a tweet where he revealed this:
Those homes are about an estimated cost of $100 million in total. Back in 2020, he has promised that he will sell all his houses. He is near to fulfilling this promise as one more of his houses has not been sold yet, the rest are liquidated. The only one left that is still hanging in the market, waiting to be sold, is his estate in Northern California, near San Jose, costing about $35 million.
And due to the covid restrictions policies and the slow rise and fall of the covid cases, it makes us less possible to travel from state to state. Thus, he had made the decision to live in Boca Chica to stay close to one of his big project companies, Space X, so that he has more access to his projects.
This is hardly the first time Elon has ever stayed near on-site, in fact, there were several times where he sleeps in the factory of Tesla. He had commitments to be at the field with everyone else to make his vision of living on Mars true.
Thus, here is his other commitment proof. Followed by this tweet which reconfirms that he is living in the $50,000 humble home near "Starbase" of SpaceX.
Once again, salute the man who only wants to live simply but having a huge dream to fulfill for him and for us all.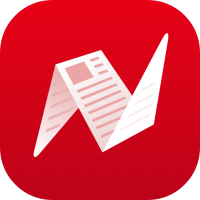 This is original content from NewsBreak's Creator Program. Join today to publish and share your own content.