Not every entertainment is safe nor it is allowed.
Fireworks
Photo by <a href="https://unsplash.com/@rayhennessy?utm_source=unsplash&utm_medium=referral&utm_cont
With the pandemic being less restricted than a year before, it's the time of the week of celebrating independence day.
However, just because it's that time of the year, it doesn't mean that it's an excuse to light up fireworks in random places that may terrify bypassers in the streets.
Sadly, not many abide by the policies as many illegal fireworks were lighting the night sky of Los Angeles.
Illegal Fireworks Are Being Sold, Bought, and Lighted Up At Random Places, Including Streets
The independence day week wasn't stopping some people to light up the street of Los Angles with sparks of fire. In fact, they are all exploding in different places, mainly busy streets.
Drivers are even more cautious as they drive through the night as there seemed to be no one giving safety measures as these explosives is being lighted up.
Just yesterday, 8th July, police found an ice cream truck carrying illegal fireworks in the streets of LA. The types of fireworks found were fireworks that have the potential to cause severe facial damage when it's too close to a person. Additionally, they also can let out loud explosions that could scare small animals.
Sadly, there could be many cases of these in other parts of Los Angles as fireworks seemed to be quite a demand in the city. And to be entirely fair, so long as the people do safety measures when lighting them, it won't harm anyone.
However, as seen in the video above, despite the warnings and the policies, people are still lighting up fireworks in their neighborhoods and even the busy streets. It seems that there haven't been any safety measures done as these fireworks are sparking in random places that even bypassers had been to be very cautious as they walk or drive.
One firework did go wrong during these lighting explosions. From this video below from NBC, one firework flew and exploded in an apartment building, setting the room on fire in the process.
Luckily, the fire was out when the fire department came. However, the culprit hasn't been found yet for this incident.
So Is It Legal To Light Up Fireworks in the Streets of Los Angeles?
Although in some states in California, such fire lighting displays are allowed to purchase, some cities have their own rule on this.
According to the Shouse California Law Group,
ALL fireworks other than small "snap caps" and "party poppers" are illegal in unincorporated areas of Los Angeles County. Other items may be used only by people with a valid display permit. (See Los Angeles Fire Code, Title 32, Section 5601.3).
People are advised to check with their local fire department before purchasing or using any fireworks, especially if the weather has been very dry.
So the short answer to this is: no. It's illegal to even purchase one in the streets of Los Angeles. It's not even legal to light up one as it can cause damage when not in a safe distance and its loud noise can scare off dogs and other small animals.
In addition to these harmful explosives, it causes air and noise pollution as well. It's not even healthy to breathe in the smokes set off by these displays.
But if you do live in a state where setting up fireworks is legal, please do a safety measure and mind the area where you light them up. Even though it's legal, perhaps your neighbor might not appreciate this type of display.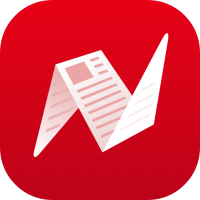 This is original content from NewsBreak's Creator Program. Join today to publish and share your own content.