My experience of learning the Multi-Level Marketing Business.
This was where I first learned about the world of Multi-Level Marketing, better known as MLM.
From my experience in this, I learned nothing about marketing or the company's visions. It's mostly about getting hooked to the product.
A few months ago, I was invited by an old friend — whom I have not been in contact with for more than six years — to join this seminar about selling a product that can help you get more income.
But after a while, I felt something really fishy in the seminar. There's nothing wrong with the product, but the way we were taught to market didn't seem right.
Here's my story on how this Multi-Level Marketing works and why it's not ethical.
The Beginning of an Opportunity
Around August, out of the blue, a former economy teacher of mine reached out to me on Instagram after I posted an Instagram story. She asked me how I was doing, what my current occupation is, and all the usual questions when someone hasn't seen you in years.
Then, she asked whether I am interested in an opportunity to raise my stream of income by selling this medicine product that can help with any kind of disease. Plus, I didn't need a business model.
I actually knew about this product because I bought it before. But to have the opportunity to sell it was what made me curious.
I thought, sure, why not? So I asked about the detail of this product. She then proceeded to explain to me the general information about the medicine. Later on, she gave me a zoom meeting link of a seminar about the product and how to sell them.
And I joined the zoom seminar.
The Rising Suspicion
At first, during the seminar, nothing seemed to be wrong. It was only a friendly seminar about the product, lots of people joined. The host explained that this medicine was developed abroad, tested already and that it's effective and helpful for one's health.
However, things got a little strange when suddenly they mentioned financial freedom and all the successful people who never gave up pursuing their dream for money.
A successful business without a business model sounds very strange to me.
Then things got a little bit stranger when they told everyone that they must recruit more people to gain more money and reach financial freedom. The host proceeds to give out the price lists of each product, and they told us to buy from them and get started.
They taught me nothing about how to sell it.
The Upward Trending
A few days later, the product was just everywhere.
Suddenly, my Instagram stories and feed blew up with people I know selling the same product I was introduced to. Their stories were about the benefit of consuming the product, the price, the reviews, and how much their customers love the item.
I went to my friends and family's house, and I found that exact product sitting in their kitchen as well. I remember going to my uncle's house and found about two of them. I asked why he bought it, and he told me that he's selling them, not consuming them.
Sometime later, the price spiked. I remember one told me it was $80 then another would tell me it was $100. I was so confused.
Eventually, when I asked most of the people who know about this product, 90% of them told me that they have no plan to eat them but to sell them.
That's when I felt something was very off about this product and that it was a ticking time bomb.
The Burst
About the end of November, that product seems to be gone. No one seemed to post anything about them anymore.
I had forgotten about it until I stumbled across videos that related to a how-to be rich scammer.
And apparently, MLM is part of it. It's not ethical (maybe there is an ethical one out there, but I haven't found one yet), and there is nothing much good about it.
I remember going to my uncle's place again in November and found that the product was still in his house. I don't know how much he bought, I didn't dare ask, but now, he's the one consuming them. He didn't even advertise it on his social media anymore.
Even my friends weren't advertising it or trying to convince me to buy their product anymore.
What happened to the product people believe in so much? What happened to the company that they promoted so much that making money is simple for them without a business model?
Plus, did they get the financial freedom that they were promised?
MLM Is Toxic Marketing
This is the first time I've heard about such dark marketing, and I can't believe companies are using this method to raise profit.
In short, Multi-Level Marketing is mostly unethical. Sure, perhaps you might be able to raise a bit of money. But for the long-term? I doubt it.
Firstly, there is nothing wrong with the product. I did try one and have seen the positive effect, though I wouldn't buy them again because it just became too expensive.
But the way they try to convince people to buy their product just doesn't make sense. There are lies in the truth, and at the end of the day, it seems that resellers are the ones buying from the company, not their real target market who needs them.
It should be illegal, but sadly there is a grey area on this because they are doing sales jobs like any other company. This pyramid scheme seems to be out of hand if there are lots of them out there and people falling to the 'financial freedom' talks.
As for now, we can only know how to avoid it. From my experience and what I looked up, these are the common traits of the pyramid scheme of an MLM seminar and strategy.
They did not focus on the target market, but yourself
This was the most obvious one. I was wondering why they were promoting how-to be rich when their goal should have been to provide a product that can help other people's lives.
In the seminar I joined, these are the words constantly said:
You can retire fast.
You can become an entrepreneur easily without a business model.
You can achieve your dreams.
Although in a way, the motivation is true, it'll soon turn to toxic positivity. It was just too good to be true and way out of the topic of their mission.
I used to hang around in the sales department from two of my former companies, and I have never heard these things ever being mentioned. I thought perhaps for this particular product it may be a new way to motivate salespeople. But apparently, this one didn't seem like a good method.
This is a drive to the company's interest, not you. Because at the end of the day, the one who will be benefitting is the company. They are the ones earning more because people bought into the dreams the host of the company planted into their head and did their best to sell.
But they were never told about the burst.
They didn't even teach about how to sell
When I was a Docent at Louis Vuitton, they trained me to do public speaking. It was necessary for me to engage visitors of the Time Capsule about the history of Louis Vuitton. So you see here, there is a training process.
My mom is an insurance agent, and the company taught her to be an agent. That's why I still believe in their business even though they have a similar concept of MLM.
In the MLM I was in, they didn't even teach about selling. All they did was tell us to promote on social media. That's it.
I was very annoyed about this. The worst part is that they just recruit random people who are hooked on this product and just tell them to get out there and sell without preparing them.
In short, the company doesn't care about its salespeople. They want their products to be sold to whomever they want. It is a very dishonest way to market, especially to your own people.
Conclusion
Nothing good is born from lies. — Wonder Woman 1984
The sad truth is, anything to do with how-to be rich will always be an evergreen content to the market. MLM knows this, and that's how they were able to get so many people hooked to their product.
I wish someone could call out about their legality, but it's hard to say. One must look at the company's business cases to call it out.
Because since the beginning, it's all about you getting rich, and not about selling their product. But at the end of the day, when the bubble burst, the supply could be more than the demand.
So I suggest if anyone says to you something about financial freedom by buying and selling their product, it's best to take a step back and think again. But most of all, stay honest everyone.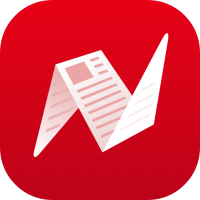 This is original content from NewsBreak's Creator Program. Join today to publish and share your own content.