And why your therapist keeps recommending you try it.
As a therapist, my favorite thing to do with my clients is to assign homework. I realize that makes me sound like an evil teacher twirling my mustache and cackling over the despair of my students, but it's not that dramatic.  
Half the time my clients, who are all in their teens and early 20s, will roll their eyes and groan before sighing and accepting it. Other times they'll come back eager for more because the last assignment was instrumental in a breakthrough at some point during their week. 
As a hallmark of Cognitive Behavioral Therapy (CBT), collaborative homework assignments allow clients to practice their coping skills, rehearse new skills, and restructure negative beliefs. It's not everyone's cup of tea, but it works. 
My favorite homework to assign? Journaling. 
It doesn't matter if my clients write it out in old-fashioned long-form with a fancy notebook and fountain pen (my personal preference) or if they voice-to-text stream of consciousness on their phone's note app. I encourage them to journal in a way that is comfortable and meaningful to them. 
It's an exercise I encourage everyone and anyone to start. Not just because it's a great way to store your memories or to vent about your day, but because there are evidence-based, scientifically proven short- and long-term health benefits to doing so. 
Yup, you read that right. Journaling is healthy. 
1. Reduce stress:
When we're stressed out, our bodies release a flood of adrenaline and cortisol, which kicks our system into emergency action. Our hearts pound, muscles tighten, blood pressure rises, breath quickens - the works. And it's damaging not only to our mental health but to our physical and emotional health as well. Journaling can lessen the impact of stress on your health. Studies prove that engaging in expressive writing 15-20 minutes a day 3-5 times over several months is enough to lower blood pressure and improve liver functionality. You can find the Cambridge study here. 
2. Keeps your memory sharp:
An event happens, time passes, and our perception of what occurred changes. You forget specific details, feelings dull, or you rewrite parts of what happened in your memory as you look back on the event. "Did I wear the blue dress or the green one? Was Greg there too, or just Charlie?" It's the nature of memory, and it's normal. Journaling helps keep our brains sharp by boosting comprehension and memory while also improving our cognitive processing. 
3. Improves your mood:
Journaling about your feelings helps you regulate your emotions which in turn makes you feel happier. When I talk about journaling with my clients, I explain that their journal is like Dumbledore's Pensieve: a holding place for any feelings they're experiencing - positive or negative. It's a place to put those emotions until they're ready to pull them out with me to process. 
4. Identifies patterns of behavior or thinking:
Journaling daily, or even weekly, offers us the opportunity to identify patterns in our behavior or thinking. If you've been having a tough month and can't figure out why, start journaling. After a week or two, you'll begin to notice themes in your writing or patterns of thought that can help you identify the root cause of your stress. On the other hand, if you've been having an incredible few weeks without knowing the cause, journaling can help you figure it out. 
5. Improve your communication skills:
When you journal, you learn how to express yourself more clearly and concisely. The more self-aware you become, the easier it will be to communicate your thoughts and feelings to people in your life. It is particularly beneficial in our interpersonal relationships, where misunderstandings tend to crop up most often. 
6. Moves you towards your goals:
Studies have shown when you write down your goals, you are 3x more likely to achieve them. Not only does it help you clarify them, but it also serves as a reminder of what you're working towards. Writing down your goals helps you by encoding them in your hippocampus for later recall. You can read about the psychology behind writing down your goals here. 
Final Thoughts
Whether you're a newbie or a seasoned journaler, there are undeniable benefits to writing down your thoughts and feelings. It can improve everything from our mental health to our physical and emotional well-being. If you don't have a therapist of your own, I'll happily assign you this homework assignment: grab some paper and a pen and start journaling today.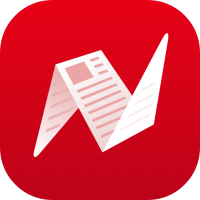 This is original content from NewsBreak's Creator Program. Join today to publish and share your own content.