It's not uncommon to find me sneaking into the unassuming parking lot housing a barbershop, a salon, a Dunkin', and a pizza parlor 2–3 times a week. I'll often have arguments with myself on the drive over:
"I have food at home."
"Yes, but not this food."
"I need to stop spending so much money eating out."
"But I'm helping support my community."
"Do I really need pizza tonight?"
The answer is almost always a resounding YES.
Standing at Varsity's counter, I wave to the gentleman at the register who teases me about the frequency of my visits.
"Two plain and a Stewart's?" he asks.
I nod sheepishly because my order never changes.
I'm Jersey, born and raised, but I lived in Georgia for a few years after my dad passed. One of the things I missed the most about home?
The pizza.
There's just nothing like a thin crust slice of sweetly sauced, cheesy goodness liberally coated in garlic powder you can fold in half and devour. Add a Stewart's Root Beer — arguably the best and most sugar-inducing soda on the market — and suddenly, people understand what paradise tastes like.
I regularly brag about this place to my friends and family out of state. This pizzeria is the first place they want to try and the only one they want to experience more than once whenever they visit.
It's that good. 
Varsity Pizza and Subs is a family-owned and operated restaurant serving the Lawrenceville area since 1988. It's popular amongst the local college students and neighbors alike, and it's not uncommon to see the parking lot packed at 2 pm on a random Tuesday.
It is 100% worth the wait, trust me.
While the pizza is the main draw for me, there is an entire menu to choose from that includes calzones, pasta, burgers, hoagies, wraps, soups, wings, and more. Everything is worth trying, just once.
In the area? Try them for yourself! Just don't tell them I sent you because this introvert can only take so much teasing with a side of pizza.
You can find Varsity's at 1296 Lawrenceville Rd, Lawrenceville, NJ 08648, and on Facebook or their website.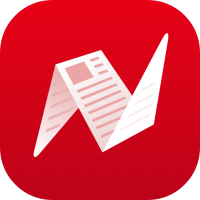 This is original content from NewsBreak's Creator Program. Join today to publish and share your own content.