What is pandemic burnout?
The NCBI defines burnout as a "state of emotional, physical, and mental exhaustion caused by excessive and prolonged stress." Essentially it's what happens when we've reached our limits, and experiencing just one more thing — emotionally, physically, or mentally — will strip us of our ability to function.
Many people have experienced the signs and symptoms of burnout through work or family relations pre-pandemic but were able to manage these symptoms by taking a vacation or practicing dedicated self-care. What happened during the pandemic was a hard realization that most of our previous coping strategies were ineffectual.
How could we take a vacation when it wasn't safe to travel, and countries shut their borders? Restaurants were closed so we couldn't go out to eat. It was too dangerous to gather in groups, so hanging out with our friends at our local bar was no longer an option. Even going to the gym to sweat out our problems wasn't available to us.
Life as we knew it had stopped.
We were isolated from our friends and family, trapped inside our homes to protect us from a ravaging virus we knew very little about. Suddenly we had to take into account if it was safe to go to the grocery store. Should we disinfect our groceries? Could the virus be transmitted through cardboard boxes we had delivered? How much hand sanitizer was enough to kill any germs we carried with us?
Then we received the vaccine, and things seemed more hopeful than they had in a year. Cases went down, and businesses opened up again. We were able to see our friends and family, and everyday life began to resume.
Only to be halted once more by the highly contagious — and terrifying — Delta variant.
Now we're faced with a second wave and the looming threat of further burnout.
What are the signs of burnout?
Your psychological immune system likely built up some resiliency during the first wave of the pandemic, but it's essential to keep these symptoms in mind. Burnout can present in a variety of different ways, but the most common look like:
exhaustion and fatigue
heightened anxiety and depression
feeling emotionally drained
unmotivated
irritability
hopelessness and helplessness
the inability to meet basic needs or daily demands.
disrupted sleep or sleeping too much
changes in appetite
dissociation and apathy
How do we combat pandemic burnout?
Start with prioritizing your basic needs. Are you getting enough sleep? Are you eating regularly? When was the last time you went outside for a walk and got some sunshine? It may no longer be safe to see friends and family in person, but the outdoors is still open to us. It can be as extensive as taking a hike or as simple as standing outside your home.
Try utilizing sensory-soothing techniques where we engage our senses in a relaxation effort. For touch, try taking a warm bath with Epsom salt for muscle relaxation. For taste, drink a cup of tea or cook your favorite meal. For smell, aromatherapy is an excellent way to soothe anxiety and boost your mood. For sight, watching a favorite show or movie can significantly improve mild feelings of depression and anxiety. For sound, try listening to music that uplifts or soothes.
Create and nurture supportive connections with your friends and family. If you're exhausted by Zoom or virtually connecting, call or text your support system. While it's still summer outside and even as the weather cools, consider a socially distanced meetup at a park. Our support system helps combat social isolation. Alone doesn't have to mean lonely.
Bonus: If you feel like you're in the headspace to do so, seek professional support. Burnout can exacerbate previously mild symptoms of anxiety and depression and turn them into something scary and unwieldy. A therapist can help you work those feelings into something more manageable to cope with moving forward.
If you or someone you know is experiencing pandemic burnout or feelings of severe anxiety and depression, please know there are resources available.
SAMHSA's National Helpline (US only):
1–800–662–4357
This service is open 24/7, 365 days a year and is available in both English and Spanish.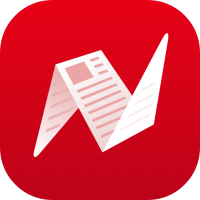 This is original content from NewsBreak's Creator Program. Join today to publish and share your own content.