In Arlington, TX every student's, teacher's, and parent's nightmare came true. A school shooting happened early in the day on Wednesday, October 6th. No one expects guns to be brought to school, much less be the solution to a dispute between students, but that's precisely what happened at Timberview High School. There's an active shooting in your hometown are words no one wants to hear.
A fight broke out between two students. If you listen closely, it seems one called the other a slur, and chaos broke out in the classroom.
Bullets can be heard in this video.
Police have identified Timothy George Simpkins as the suspect. He is 18 years old and still at large.
CNN reports:
"We currently have multiple agencies, including the US Marshals' task force that is looking for this individual. Again, this is a collaborative effort between state, local and federal agencies to bring this person to justice," Arlington, Texas, Police Assistant Chief Kevin Kolbye said at a news conference.
Simpkins may have gone to school as a mere child this morning, but at age 18, he is an adult, and we assume he will be tried as such. Simpkins is considered armed and dangerous.
Schools are generally thought to be places of a safe haven, but World Population Review reports Texas to be one of 10 states with the highest number of school shootings in 2020:
World Population Review issued a study of the highest number of school shootings by state. These are the ten states with the most school shootings:
In today's shooting a total of four people were hurt, including three students and one adult. Three of the victims were transported to local Arlington hospitals and a fourth was treated on the scene and released.
The Mansfield Independent School District said the school was placed on lockdown during the incident, and no visitors were allowed on or off campus. All students and staff were locked down in classrooms during the incident.
Fox News 4 shares a mother's thoughts and confusion about her daughter's whereabouts:
"I just got back from work. I was trying to relax when I got this text message from my daughter," said Akhere Isenalumhe, whose daughter is a sophomore. "We are all confused. We just don't know what's going on. This is just too close to home. We never thought something like this would happen right here in our backyard so."
As soon as the students are cleared they are to be bused to the Mansfield Performing Arts Center to be reunited with their parents. And you can imagine that parents will be anxiously be awaiting students with open arms and ready to take them home.
"As a law enforcement officer and then as a parent with a student in Arlington ISD, this is kind of your scariest moment when this happens not only what you do for your job but when you have a wife who is a teacher and several kids that go to school in the district," said Jeff Boshek with the ATF Dallas Field Division. "As soon as we get this information on the firearm we're going to track it down. We'll figure out where this individual got it from. Our agents won't sleep. We're going to figure out where he got this weapon in his hands to come into this school to cause this tragedy today. To all the victim families, you're in our thoughts and our prayers."
Today many in Arlington are living their worst nightmare. Undoubtedly, the incident will reopen the conversation about gun laws and restrictions.
Texas recently loosened its restrictions on handguns, making it unnecessary to obtain a permit for a handgun.
Should guns be easier to obtain? Or perhaps more difficult? What do you think?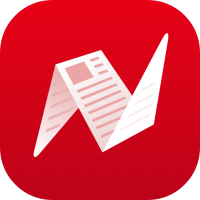 This is original content from NewsBreak's Creator Program. Join today to publish and share your own content.