Austin, TX--On occasion one gets to live a charmed life, as in the movies. But, the ability to live the charmed life of whether or not to wear a mask is infuriating to Texas residents who want the choice not wear a mask. Others think it's ridiculous to chance health and safety over a tiny piece of fabric.
Whether or not you believe this is a political issue, the fact that Governor Greg Abbott's order, first to declare the state of Texas open, then to prohibit schools from instituting a mask mandate has people shaking their heads in a mask on, mask off situation.
"Going forward, in Texas, there will not be any government-imposed shutdowns or mask mandates," he said. "Everyone already knows what to do."
It's like The Karate Kid himself has stepped off the big screen to bring home to Texans, in 'a wax on, wax off' situation that we'll call 'mask on, mask off.'
The situation has literally been 'mask on, mask off' in Texas for residents and students attending in-person school.
Walk on the left, you're safe, walk on the right, you're safe, "walk middle, you get squished like a grape, says Mr. Miyagi. He continues, "I say, you do, no questions. That's your part. Deal?" Daniel concedes.
"Wax on, wax off. Don't forget to breathe. Very important," is Mr. Miyagi's final instruction.
Austin and the Texas residents say no deal when it comes to masks. They're tired of the issue being bounced back and forth by politicians. At risk is being able to breathe, and the mental health of students trying to learn. Health and safety bounce around as a political ping pong ball.
Austin defied Abbott's order and implemented students wearing masks in school for safety sake as Delta gripped the state. Mask on.
In mid-September, a court ruling stopped Austin and Round Rock from continuing the mask order.
Mask off again.
Not so fast. Last week a judge ruled the temporary restraining order on hold. Mask on again.
The District administration is proposing the Board approve a recommendation to establish a mask matrix, to connect mask requirements to the risk stages determined by Williamson and Travis County health authorities.
The current mask mandate was scheduled to end on September 17th, but the School District voted to extend the mandate.
Today Austin steps back to Stage 4, a less restrictive mask requirement.
What does this mean for Austin residents? Fully vaccinated people can continue to shop, dine, and travel while they wear masks. Unvaccinated people can travel if they are essential personnel. Dining is to be takeaway or curbside, and shopping is takeaway or curbside for unvaccinated people. Masks are required except for those who have obtained a health, developmental, or religious exemption.
Health Authority Dr. Desmar Walkes credited the "power of people working together" as Travis County sees a decrease in the number of COVID-19 cases, according to CBS News Austin.
Breaking news has Austin and Travis County moving back to Stage 4, a reduced risk factor over the previous Stage 5 recommendations.
Even still, it's a 'mask on' requirement.
Politicians have had plenty to say. What do the people think? Should Texas residents wear masks? And how about elementary kids in school? Should they wear masks? Residents on both sides of the 'mask on, mask off' situation feel strongly. Here's your chance to weigh in.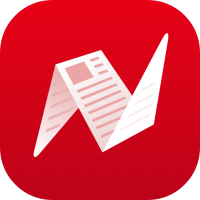 This is original content from NewsBreak's Creator Program. Join today to publish and share your own content.