Austin, TX: Becky Stewart had a fun-filled family day planned with her son Cameron. They were going to drive around Zilker Park in Austin and maybe visit a food truck on Sixth street, but when she called Cameron back to confirm the plans he didn't answer. She felt something wasn't right:
"Talk me off the ledge. Something's not right," Becky said to her boyfriend that morning. She drove to Cameron's apartment in Leander. His car was there, but the door was locked. She called Cameron's father, and he came over, too. They knocked. No answer. They called the police. With a roommate's spare key, the police went inside, and Becky's worst fears were realized.
Gone were Cameron's bright future, his entrepreneurial spirit, and his dreams of starting a business, along with his life. Cameron "probably paid $10 for his death. That pill probably cost him $10," Becky said in an interview with KXAN. "He had no idea what he was taking."
"It was just one pill," said Cameron's dad, Dwayne. "That's all it takes."
Bored young people and creative entrepreneurs came together in a deadly combination. Quarantine boredom gave many students the desire to connect with friends and peers in creative ways. Drug dealers, looking for creative revenue resources began lacing their product with fentanyl.
"We've seen a very significant rise in mortality," said Dr. Nora Volkow, head of the National Institute of Drug Abuse, who spoke as part of an on-line gathering of the American Society of Addiction Medicine.
Justin Miller, a sergeant in the organized crime unit of the Cedar Park Police Department says these last eighteen months have been the busiest he's ever seen:
"These pills are made in someone's garage; they're made in someone's house, and it's made by someone mixing up the components of it," he said. "You don't know if that one pill has a small amount of fentanyl or a huge dose of fentanyl that is likely to kill you."
What makes fentanyl so dangerous is that it is virtually undetected by the naked eye. Police officers can identify fentanyl's presence with a field test. Over the last 11 months, a reported 17 fentanyl-related deaths have happened in and around Austin.
Llano also reports fentanyl incidents with prescription drugs oxycodone or hydrocodone. Once laced with fentanyl the drugs become about 50 times more powerful than morphine. KXAN reports:
"The public should be aware that use of fentanyl is a high-risk activity with a much greater chance of overdose, which can be fatal," county attorney Dwain Rogers said. "Drugs laced with fentanyl are often mislabeled and anyone using illicit drugs cannot assume that they know what they are taking. It is quite possible to take fentanyl without the user's knowledge, resulting in overdose."
Governor Greg Abbott is ready to address the issue. Abbott suggests that Mexican cartels are taking advantage of their opportunities to bring drugs into the country while patrol agents are focused on protecting the border.
Abbott is poised to sign Senate Bill 768 to make manufacturing or distributing fentanyl a third-degree felony.
In a statement, Abbott said:
"Lives are at stake as dangerous drugs like fentanyl pour into our communities at an astonishing rate, and we must act now to crack down on this proliferation of this deadly drug," said Governor Abbott. "From Tarrant County to Lubbock County, fentanyl is wreaking havoc in our communities and it is essential for parents, family members, schools, and more to get fully engaged to prevent future fentanyl deaths. President Biden's open border policies have led to a surge in this deadly drug coming into our communities. We must do more to combat this crisis, which is why I intend to sign legislation that will create a specific felony offense for the manufacturing or delivery of fentanyl."
Parents and students across Austin are encouraged to educate themselves by visiting the DEA's interactive websites.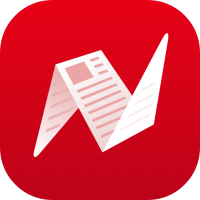 This is original content from NewsBreak's Creator Program. Join today to publish and share your own content.