Austin, TX- On a recent weekday afternoon, my family was looking for a unique out-of-the-way location where we could relax and not be rushed. We ended up at Slapbox. There are two locations, and we enjoyed the Parmer location: 9900 W Parmer Ln Ste B-100, Austin. This location is open from 11 am - 9 pm daily.
The pizza dough is made fresh daily and by artisan bakers, then hand-tossed and crafted with care before being placed in a 600-degree oven. There is another location in Round Rock, just north of town: 201 E Main St Ste 102 Round Rock. And a sister location in Georgetown: 124 East 8th Street.
The Parmer location opened in November 2020 and has been serving piping hot pizza by the slice and by the pie since. This newest location will have 16 taps dedicated to craft beer and a full bar with craft cocktails. The Parmer location is too new to have ratings, but the original location rates #33 of #265 restaurants in Round Rock, and the average Trip Advisor review is 4.5 out of 5 stars.
The Parmer location uses the same recipes and the same 600-degree oven. If you're looking for a good brew, the dedicated brewing efforts at Slapbox come recommended on Taphunter, so you be assured a pleasurable sip. You can order online and see the full menu here. If you're gluten-free or prefer a vegan option, you'll find options suitable to those preferences.
We enjoyed the solace of having the entire patio to ourselves. Enjoy the view under this gorgeous oak tree.
The breeze was lovely and the mighty oak provided plenty of shade. The fairy lights are sure to light up the patio in the evening and nighttime hours. Eighties bands like Chicago, REO Speedwagon, and Journey played through the speakers on this visit.
We couldn't help ourselves and ordered garlic knots to begin our experience.
The garlic knots didn't stand a chance. We enjoyed a couple before I remembered to snap a picture. I suppose we were hungry.
Next up, we ordered pizza.
We ordered the Pirate. It was chock full of genoa salami, pepperoni, Italian sausage, Canadian bacon, and fresh minced garlic. Slapbox doesn't skimp on the toppings either. Whole round slices of Genoa salami and some of the biggest pepperoni slices topped this pizza. Perhaps no one will want to talk to us later because of our garlic breath, but we didn't care. That crust is so thick, it can be a breadstick all by itself. We used the remaining pizza sauce from the garlic knots as a "breadstick" dip.
The only caution I'd offer is not to be overly ambitious on your first bite. The 600 degrees may blister your mouth. Blow on the pizza first.
The relaxing atmosphere and the serene environment, plus having the patio to ourselves, allowed us to linger and enjoy conversation while the birds chirped nearby. We will be back.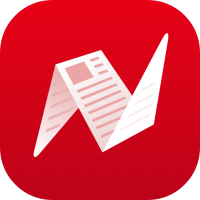 This is original content from NewsBreak's Creator Program. Join today to publish and share your own content.