Austin, TX: Breaking news Friday in Austin. The town takes a step back to Stage 4 COVID risk levels, making the request clear for everyone, regardless of your vaccine status: Please put your mask back on.
The Delta variant is aggressive and has caused the number of COVID-related cases to rise dramatically over recent weeks. There was a church camp outbreak and hospital cases across Austin are on the rise. People are still confused. President Biden walked back his comments that Facebook and similar social media platforms are responsible for allowing misinformation to spread.
Speaking at the White House, Biden insisted he meant "precisely what I said" when he said Friday of the tech giants that "they're killing people." He aimed to get Big Tech to be more responsible.
One week later, Austin is under Stage-4 protocol, and dashing hopes for life returning to normal, and an upcoming school year where kids are in-person to learn, are wary of what the future holds.
The Austin-American Statesman reports the questions to stem around two main areas of interest:
 If pandemic conditions continue to worsen, will Dr. Walkes consider recommending a few more months of virtual learning as the start of the school year quickly approaches? What stage of Austin Public Health's risk-based guidelines would Walkes feel comfortable having kids back in the classroom? 
At this point in the pandemic, everyone is used to no longer wearing masks and social distancing. Now that we're in another possible pandemic surge, how can health leaders really get the community to care about this issue and wear masks once again?  
People who are unvaccinated are asked to avoid dining in public dining, private gatherings, and shopping unless those activities are essential.
"This is a call to action," Dr. Desmar Walkes, with the Health Authority, said.
Stage 4 recommendations ask residents to put masks back on regardless of vaccination status, and those who aren't fully vaccinated to avoid travel and dining/shopping unless it's essential.
We haven't heard from Governor Greg Abbott on the matter yet, but this week, Abbott during a live interview with KPRC about worsening coronavirus trends, said he thought it would be "inappropriate to require people who already have immunity to wear a mask." 
Brandon Hodge, the owner of two South Congress Avenue businesses is not surprised.
"Can I just say I told you so?" Hodge said. "You know, it's so frustrating when our officials don't listen. It's bad enough that they don't listen to the experts in the field, but it's worse when they don't listen to those on the ground and in the trenches dealing with this every day. "
In Austin, we're in an ongoing mask battle and the dashboard reports point to worse in this developing story.
Stay tuned for further details.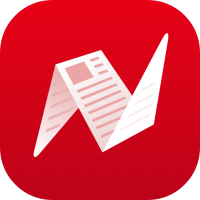 This is original content from NewsBreak's Creator Program. Join today to publish and share your own content.