Austin, TX- Whether you should wear a mask is a hotly debated topic among adults, but Governor Greg Abbot wants to put the personal responsibility on school-age kids as a choice option. Despite a sharp increase in COVID cases, Abbott says he will not order students to wear masks.
In the live interview Tuesday with KPRC, Abbott said it would be "inappropriate to require people who already have immunity to wear a mask."
Abbott goes on to say:
"What we do anticipate is that as kids are approaching the beginning of school, and with the Delta variant increasing, Abbott said. "You probably will see an increase in the number of parents choosing to have the child vaccinated, as well as, the increase in teachers who have not yet been vaccinated, probably going out and getting a vaccination."
Mayor Steve Adler disagrees and says everyone should mask up again. Austin is currently in Stage 3 of mask protocol but on the verge of moving back to Stage 4. Currently, all unvaccinated people should be wearing masks for all activities (indoor and outdoor gatherings, travel, and dining/shopping), while those who are vaccinated should only wear them for travel.
Adler says:
"I know everybody is tired. People who've taken the vaccine, say, 'Hey, I've already done everything that I'm supposed to do. I've done everything right.' But we have tens of thousands of kids in our city under 12 who can't take the vaccination right now," Adler said. "And our infectivity level in the community is so high, and getting higher, that those children are in danger."
Every kid I've ever met, including my own, does not do exactly what their parents tell them, especially when their parents aren't present and they have peers doing things their parents suggest not to do. Parents can see beyond the scope of most kids who live in the moment and want to fit in with the peers around them. If one kid at school gets into the classroom and takes off a mask because he doesn't want to wear it, others will do the same thing.
Governor Abbott says kids won't be forced to wear masks by schools or by the government. So far, schools cannot mandate children to wear masks under the Governor's executive order.
Round Rock, just north of Austin, is taking measures to promote safety for kids in school. Even though the state of Texas declined to fund virtual learning options, Round Rock ISD is making virtual learning options available anyway.
In an email to parents on Tuesday, the ISD says it will be holding an online forum to address parent's safety concerns. Also expected, is the district's answer to how it will handle masking for students who are not eligible to get a vaccine, specifically elementary school students:
The American Academy of Pediatrics departs from guidance from the CDC to suggest universal masking for all students:
"We need to prioritize getting children back into schools alongside their friends and their teachers — and we all play a role in making sure it happens safely," Dr. Sonja O'Leary, the chair of the A.A.P. Council on School Health, said in a statement.
Earlier this month, the CDC said fully vaccinated individuals do not need to wear masks, but they also said that individual schools were free to implement universal mask mandates. That's not true for Texas because of Governor Abbott's no-mask mandate.
In Austin, this is a developing story.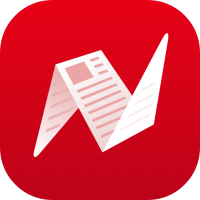 This is original content from NewsBreak's Creator Program. Join today to publish and share your own content.