Austin, TX-Almost directly due west of Austin, is a speck of a town you've never heard of, Van Horn, Texas is about seven hours from Austin by car. No one will blame for not knowing about a small town with an estimated population of 2,000. City-data says the town is 52% male / 48% female, has a median household income of about $38,000, and a poverty rate of 30% after the effects of Covid.
Van Horn is about to be the talk of the nation due to the childhood dreams of one person: Jeff Bezos. Bezos says since he was about 5-years-old, he's wanted to go to space. Nobody thought anything about Bezos quietly buying up property around a town no one's heard of until his announcement that he's launching his Blue Origin Space program from Van Horn, Texas.
Van Horn is over-run with a media circus and onlookers who want to see the rocket with Bezos and his team launch into space. If you've waited until now to consider reserving reservations in Van Horn, you may be too late. The town is nervous because floods of people continue to arrive and you'll be hard-pressed to find a vacancy at any of the ten nearby hotels.
Bezos is taking the youngest and the oldest people ever recorded to go into space and his brother, Mark Bezos, who acknowledges "the realization of a lifelong dream" for his brother. 18-year-old Oliver Daemen from the Netherlands is going to be the youngest person in space. Additionally, 82-year-old "Mercury 13" aerospace pioneer Wally Funk will be on the space voyage.
The Federal Aviation Administration approved the Blue Origin license to carry people into space last week. Fifteen successful test pilots without people have been run. Next is the ultimate test of its first human space flight.
Blue Origin founder Jeff Bezos spoke with FOX Business' Neil Cavuto before his trip on the aerospace company's New Shepard rocket for its first-ever crewed launch, saying he is "very excited."
"We're ready. The vehicle is ready," the Amazon founder told Cavuto on Monday speaking from inside the training capsule.
The crew is scheduled to lift off from a facility near Van Horn Tuesday and arrived early to prepare for the flight. If the weather report is correct, KHOU reports weather shouldn't present any problems for the flight:
"The weather forecast currently shows a slight chance of rain and thunderstorms in the early morning hours on launch day, which clears in time for our launch window with light winds and temperatures in the 70s," Blue Origin Flight Director Steve Lanius said.
The space dream will take some of the richest people to front the pricetag early so that the price can become more realistic for others to follow the path to space.
"This is a tourism mission and it's very important because it lets us practice and it will let more people get up into space and that practice is what will allow us to build the infrastructure to let the next generations of people really do amazing things in space," Bezos said.
Regardless of who you are and where you come from--even if it's nowhere in Van Horn, Texas, It's a reminder that childhood dreams to do something grand, to make a difference can come true.

"To see the Earth from space, it changes you. It changes your relationship with this planet, with humanity," Bezos said in a video announcement.
Van Horn reminds us that dreams can change the world.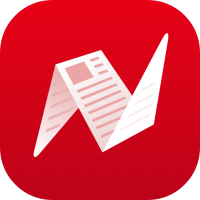 This is original content from NewsBreak's Creator Program. Join today to publish and share your own content.