Austin, Texas-The Travis County Sherriff's Office needs your help identifying a suspected shooter in a deadly incident that occurred at Dessau Mini Mart located at 12915 Dessau Road around 9:07 p.m.
Can you identify the man in the red shirt on the left of the screen? According to eyewitness reports, he shot a person who received emergency care and later died. So far, the victim isn't being named, and details of the incident are minimal.
After the shooting, the man in the red shirt reportedly got into a minivan with a female of Hispanic descent and sped off down Dessau Road in Austin.
KXAN Austin reports his description: "The suspect's described as having a muscular build. He was last seen wearing a red shirt with a distinctive design, black shorts, red tennis shoes and a black/gray hat."
If you can identify the man or have any helpful information, you are asked to call the Travis County Sheriff's Office tip line at (512) 854-1444.
In Austin, there has been a rise in gun-related crime since the no handgun permit was signed into law in Texas.
Recently, a mass shooting in downtown Austin wounded more than a dozen people and fatally wounded another visiting tourist. And there was a recent busy weekend of multiple shootings.
Gun-related crime is on the rise, not only in Austin but in many cities across the nation.
KVUE Austin reports:
"According to Austin Police Department Chief Brian Manley's June monthly report, the area saw a 64.29% increase in homicides compared to the same point last year. It shows that there were 14 murders by the end of June 2019 and 23 murders by the end of June 2020."
The Austin Police Department announced a program targeting gun violence in May.
"We are intentionally focusing our combined efforts on cases that are violent in nature, and this plan will work well to fight back against criminals who would do harm to Austin residents," said Interim Police Chief Joseph Chacon.
APD vows to work with each of its partners with a joint effort and in intentionality to reduce violent crimes: APD's Major Crimes Suppression Unit, Firearms Unit, Mid-Level Narcotics Unit, Robbery, Aggravated Assault Unit, and Homicide will collaborate with federal partners, including the Alcohol, Tobacco and Firearms and Explosives (ATF) Task Force members.
Together they plan to make Austin safer.
Concerning this most recent incident, if you have information about the muscular man wearing the red shirt in this most recent shooting incident, you are encouraged to call the Sheriff's Office right away to share any and all information you have.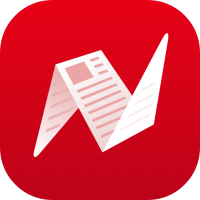 This is original content from NewsBreak's Creator Program. Join today to publish and share your own content.