Austin, TX--The smoke from the pits lingers in the air over Round Rock. It has an aroma that smothers meat like sweat on a summer day. The humor is on the t-shirts with the same saying: "You can smell our pits from a mile away." Just north of Austin is Salt Lick in Round Rock. Trip Advisor rates Salt Lick #5 of #265 restaurants in town. Most reviews are excellent to very good. Go north on 1-35, jaunt off at 620 to Palm Valley, and right next to the Dell Diamond you'll find Salt Lick: 3350 E Palm Valley Blvd, Round Rock, TX 78665. Perhaps grab some barbeque before a baseball game, and you'll not be disappointed.
The prices have gone up a bit from the full menu listed at The Salt Lick, Inc.
Follow the boardwalk around the playground up to the front door and request a seat for some of the best barbeque you'll find.
If you're able to get a table on the patio, the kids can run and play on the playground while you enjoy a conversation, or perhaps a beverage.
Inside, you'll notice the family-style atmosphere of wood picnic-style tables and benches. The prices are not low, but considering the hours involved in smoking tasty barbecue, it's something you come prepared for and happily fork over.
Bread, pickles & onions are available upon request with all plates. We didn't have to request them. This delicious, thick sliced bread is excellent for mopping up bean sauce or barbecue sauce. This bread is not wimpy bread. No worries about the sauce sopping through and getting your fingers messy. You may want to lick your fingers anyway, but not because the bread let you down. This bread can handle just about anything.
My husband had a hankering for a bit of meat and ordered this combo plate.
The two-meat combo plate. An original take on potato salad that looks like german potato salad, but remains original in flavor. The slaw is more like a salad than a slaw, with an oil base.
I ordered the pulled pork plate, which comes with a second meat of choice. The price $17.95.
As you can see, the portions are generous. I selected turkey to accompany the pulled pork and had plenty of food to take home to enjoy later.
One daughter was also ready to eat. She ordered a kid's plate. In my opinion, a wee bit highly-priced for a kid's meal at $9.95.
Pulled pork, slaw, potato, salad and beans. Honestly, a portion that could easily have been sufficient for me.
The other kid wasn't as hungry and wanted a salad.
As you can see, there are big chunks of fresh vegetables: tomatoes, cucumber, cheese, and onion, with a generous side portion of dressing.
Come prepared for the price and enjoy award-winning barbecue that will keep you coming back for a future visit.
What's your favorite kind of barbecue to eat at The Salt Link?
Or do you a different favored Austin restaurant to suggest?
If you're looking for Mexican, drinks, donuts, good burgers, Mexican, Italian, or scrumptious bar food? Other Austin restaurants have those needs covered.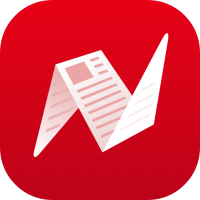 This is original content from NewsBreak's Creator Program. Join today to publish and share your own content.