Austin, TX: Bang! The gavel drops as the Texas special legislative session begins in the state's capital, Austin. According to various estimates. the gavel comes with a hefty price tag--upwards of $1 million.
KXAN reports, "estimates for a full 30-day session could cost up to $1.3 million. According to the Legislative Budget Board, lawmakers make $600 for the month plus a per diem of $221 every day the session continues."
Representative Erin Zwiener says, "If we gaveled out early, we would not continue to collect per diem," Zwiener said. "So, it could cost less if we get our work done quickly, but if we work the whole 30 days, $1.3 million."
Let's get this straight. There's no incentive for lawmakers to end their session early because they lose their per diem. That's correct. Every taxpayer is likely shaking their head in disbelief.
Governor Greg Abbott calls an emergency session to deal with matters that weren't closed during the regular session. In his Special Session Agenda, he says:
"The 87th Legislative Session was a monumental success for the people of Texas, but we have unfinished business to ensure that Texas remains the most exceptional state in America," said Governor Abbott. "Two of my emergency items, along with other important legislation, did not make it to my desk during the regular session, and we have a responsibility to finish the job on behalf of all Texans. These Special Session priority items put the people of Texas first and will keep the Lone Star State on a path to prosperity. I look forward to working with my partners in the Legislature to pass this legislation as we build a brighter future for all who call Texas home."
So, what's on the emergency session?
Bail Reform
Election Integrity
Social Media Censorship
Article X Funding
Family Violence Prevention
Thirteenth Check
Critical Race Theory
Appropriations-- including property tax relief
Tax relief would be a big relief to Austin residents who saw a property tax increase of 21%. Residents who have owned their homes for 30 years are facing tax bills that exceed mortgage payments. Moreover, if you protest your taxes, the value could go up as mine did. The tax increase will remain capped at 10% annually unless you make home improvements or property values increase.
I stand with taxpayers who may want the homeless burden and their tent city locations on the agenda.
Or the very real concern about ongoing issues with the power grid that could affect electricity issues and possible blackouts throughout the summer. The gavel has fallen in Austin, the special session has started, and it's expensive.
What if we incentivized lawmakers to finish their work quickly by limiting and possibly eliminating their per diem? Who agrees?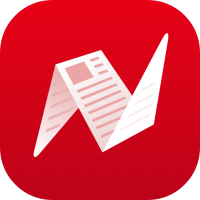 This is original content from NewsBreak's Creator Program. Join today to publish and share your own content.