Houston, TX--Ah, the sounds of summer. Kids outdoors, laughing, playing, kicking a ball, or throwing a frisbee together. It's the fun of summer and the relaxed atmosphere of fewer responsibilities and being lackadaisical that kids get to enjoy when school is out. No one could blame parents for sending kids to camp. No one could blame kids for wanting to go, and enjoy a little bit of the old life--the pre-COVID one that we can scarcely remember.
I nearly sent one of my kiddos, and now I'm glad that I didn't. Clear Creek Church in Kempner, TX, just an hour north of Austin must have had similar feelings as the rest of us. Many people are vaccinated. We're coming out on the other side of COVID. We're about to put COVID behind us. They and we'd be wrong.
More than 450 people attended the Church Camp, hosted by Clear Creek Church and more than 150 have tested positive for COVID, some of them tested positive for the Delta variant:
"Unfortunately, upon return from camp, 125+ campers and adults reported to us that they tested positive for COVID-19. Additionally, hundreds more were exposed to COVID-19 at camp," Lead Pastor BruceWesley said in a statement released from the church.
"And hundreds of others were likely exposed when infected people returned home from camp."
The Galveston County Health District said in a statement:
"The health district is working closely with church leadership to investigate the outbreak, trace potential contacts and offer guidance and resources."
"This is a reminder that COVID-19 is still here and we have to take precautions," said Dr. Philip Keiser of the Galveston County Local Health Authority said in the Health District's statement. "If you're old enough to get vaccinated and haven't, now is the time. These vaccines are safe and offer the best protection against COVID-19 to you, your family and your community."
Signs on the doors at the church, and on its website, say that all services are currently canceled at Clear Creek Community Church. The church welcomes everyone, "No matter who you are or where you've come from, you are welcome here," according to its website.
The Galveston Health District is urging anyone who attended the church camp and anyone who has come in contact with anyone else who has tested COVD positive, to get tested themselves and to quarantine at home.
As much as everyone wants COVID to be over, this is a reminder that COVID is still here and precautions may still be warranted. We're not back in summers of being footloose and fancy-free just yet, but hopefully soon.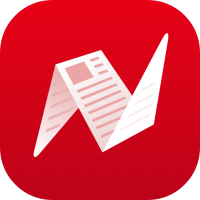 This is original content from NewsBreak's Creator Program. Join today to publish and share your own content.