Dallas, TX--When one of your own goes to the Olympics, your whole town and state go to the Olympics, even if only in pride and spirit. The energy and support for Dallas native Sha'Carri Richardson on the road to run in the Tokyo Olympics are equally as disappointing as the news that Richardson failed a drug test. She tested positive for THC or related chemicals found in marijuana.
Richardson was in Oregon, running the trials to place for participation in the Olympics when a reporter surprised her with the news that her biological mother had died. Interestingly, Richardson, who recognizes the importance of family, didn't know her biological mother had passed away. She admits to using marijuana to cope with the news. In Oregon, marijuana is legal, so Richardson did not break any laws.
Richardson ran the women's 100-meter in 10.86 seconds. Then she ran into the stands to kiss her grandmother, saying:
"My family has kept me grounded. This year has been crazy for me going from just last week losing my biological mother and I'm still here," she said during an interview shortly after. "My biological mother passed away and [I'm] still choosing to pursue my dreams, still coming out here, still making sure to make the family that I do still have on this earth proud."
She continued, "The fact that nobody knows what I go through, everybody has struggles and I understand that but yall see me on this track and yall see the poke face I put on but [my family] and my coach knows what I go through on a day-to-day basis and I'm highly grateful for them."
"Without them, there would be no me. Without my grandmother, there would be no Sha'Carri Richardson. My family is my everything - my everything until the day I'm done," Richardson said, NBC reported.
In a live interview with Today, Richardson takes responsibility for her actions.
In the video, she says, "I know what I did--what I'm allowed to do--what I'm not allowed to do. I take responsibility for my actions. Who am I to tell you how to cope when you're dealing with something you never thought you'd have to deal with."
Richardson is on a one-month suspension from competing, but there's a small chance that she'll be able to run in the relay race, which is run after her suspension ends. When news anchor Savannah Gutherie asked if she is excited about that possibility, Richardson said:
"Right now I'm putting all my time and energy into healing myself."
"To my fans, family, sponsorships, haters too, I apologize for the fact that I didn't know how to control and deal with my emotions. I'm human, We're human. I want to be as transparent as possible. There will never be a steroid attached to the name Sha'Carri Robinson.
She went on to say, "Don't judge me. I'm human. I'm you, I just happen to run a little faster."
Richardson maintained in the video that everything she does is natural. This was a mistake and she has other Olympics ahead of her.
The track star with colorful hair says she changes her hair color to reflect how she wants to feel. When she goes back to her Dallas home, she tends to favor blonde, according to People:
"The blonde is for when I'm going home to Texas. Or I'll wear it when I am away from home and wanting to feel like home."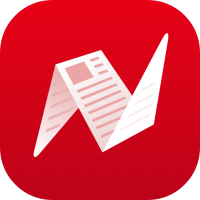 This is original content from NewsBreak's Creator Program. Join today to publish and share your own content.