Austin, TX--There's something special about Hoot and Annie's before you ever set foot inside the place. From the outside, it looks a special kind of different. The inside does not disappoint. This is a one-of-a-kind location that's nestled in downtown Round Rock, just north of Austin. If you haven't been, and are looking for a unique atmosphere, look no farther than Hoot and Annie's at 113 West Main Street in Round Rock. This location is so new that it doesn't have a website yet, but you can find it on Facebook here.
If you're wandering around downtown Round Rock, the location looks almost regal from the front, and even the backdoor has eye appeal.
Prepare to be entertained. A magical experience awaits. My husband and I slipped away for a bit of time to talk and not be interrupted by the kids. We needed some mind space, and we headed to downtown Round Rock, looking for a special destination. We found it at Hoot and Annie's
The inside has the feel of an English pub and an upscale cigar lounge without the cigar smoke. The music is low enough that patrons can easily converse. We talked with the couple next to us for quite a while. One was a life-long Austin resident and we swapped local stories about how the town had changed and developed over time.
The lighting is low to create an ambiance, but not a cave-like atmosphere. Everything about the place says classy.
Couches are in one corner to enjoy a relaxed atmosphere. Or there are high bar stools on the opposing side, if that's more your style. Over the windows are bluish-grey velour-like curtains. Over the bar hang antler chandeliers.
My husband started with a classic Manhattan on the rocks. It was served on a single stone of an ice cube. Our bartender was Sean, and he is a performer. It's as though he puts on a magic show as a performance for the presentation of how he makes and serves your drinks.
Sean said he could take a spin on a Manhattan, using a banana liquor instead of sweet vermouth and that was my husband's second drink of the evening.
The magic was in full effect, and Sean set the drink in front of my husband and said to wait one minute before opening. The drink was called Father's Advice.
As the door opened to the cask, smoke wafted into the air around us and the aroma was briefly of a cigar lounge. Surmising Sean use some grilling pellets or something similar were used to complete the experience.
When you go to the magic show as a kid, don't you wonder how a magician performs his tricks? We wondered the same thing about how Sean provided our entertainment.
Dry ice seems to be the magician's favorite tool. Sean threw dry ice at me as he was preparing my drink. I jumped in delight, and small remnants rolled across the bar in front of me.
By this time, we were a little hungry and ready for a nibble of a snack. We ordered a charcuterie board.
I'm not entirely sure what those cheeses are. One a cheddar and another was bleu, but all of it was scrumptious. Stop in at Hoot and Annie's. You may drop in for a drink, but you'll come back for the magical performance.
Looking for a donuts, good burger, Mexican, Italian, or scrumptious bar food? Other Austin restaurants have those needs covered.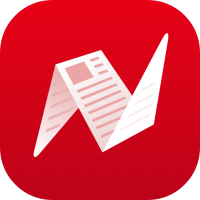 This is original content from NewsBreak's Creator Program. Join today to publish and share your own content.