Austin, TX: Euthanasia is once again an option for pet shelters in Austin that were previously deemed "No-kill" facilities. If pets could pillow talk, it would probably be:
Eh, there are too many of us in here.
You stole my blanket last night.
What gives with the elbow in the stomach?
May I lay down too?
Can I get some petting over here?
What happened to playtime?
I want someone to love me.
Will you be my forever family?
Austin shelters are overcrowded. Due to the high volume of animals coming into shelters, many have to rethink their "no-kill" position. Lockhart, just north of Austin, has already reversed its "no-kill" order.
One volunteer said to KVUE: "We will be euthanizing some beautiful dogs by Fri. and Sat. due to high volume intakes. It is what it is," said volunteer Amy Baxter on Facebook.
The Lockhart shelter is currently charging adoption fees: $55 for dogs and $45 for cats. Many other shelters around Austin reduce or eliminate adoption fees to make adopting a pet easier on people.
A return to normal means people are returning to their pre-pandemic habit of dropping animals off at the shelter instead of trying to locate their proper owners. During the pandemic, people would check to see if a pet was microchipped, knock on doors, or use Ring and neighborhood message boards to attempt to get animals back to their owners.
Pet surrenders also spiked at the end of moratorium on rent and when Governor Greg Abbott ended pandemic-related assistance.
Shelters offer resources where possible to keep pets with their owners:
"If someone calls to surrender an animal, one of my staff talks to them and we try to see if there's any resource that will help them retain ownership of that animal, either temporarily or permanently – we'd prefer permanently," said Austin Animal Center program manager Mark Sloat. "So if they need rental assistance with a dog deposit or they need some kind of medical care, we have resources to offer them."
Resources and not making shelters a first resort will be helpful.
Shelter spokeswoman Jennifer Oloha made a series of comments related to the overcrowding:
"The general opinion tends to be that the more room we have, the more animals we're going to have. We're always going to be in this situation," Olohan said.
"We're in that kind of push and pull thing where we get all these animals adopted and then have all these animals come in," she said.  
"People are back to using the shelter as a first resource which is what we need people to really not do," Olohan said. 
The public should consider shelters as a last resort instead of a first resort and make an effort to locate pet owners to help the overcrowding of shelters.
Austin is known as a dog-friendly city, but the overcrowding of pet shelters has reduced capacity and shelter occupancy. Austinites have to make tough decisions between their furry friends and paying bills.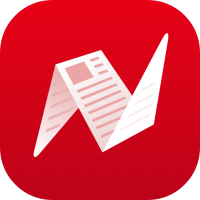 This is original content from NewsBreak's Creator Program. Join today to publish and share your own content.