Austin, Texas--Senator John Cornyn visited Austin Monday, to get companies in Austin to manufacture microchips in the US, instead of outsourcing chip-building manufacturing overseas. We're losing the microchip race to China. There are plans to build microchip plants in the US, but the only operational plants are in China, mainly because it's cheaper to build microchips overseas.
In the meantime, cars populate car lots, waiting to be sold, except for missing microchips, and the prices of cell phones, cameras, and computers continue to go up. Jobs in Austin have been lost to supply chain disruption due to Covid, and Corynn wants to get those jobs back and foster many more.
Corynn met with top tech leaders of Austin companies of Samsung, Dell, AMD, Infineon, NXP Semiconductors, and BAE Systems to promote the CHIPS Act as the House prepares to vote on the matter. CBS Austin says:
"It's a massive cost difference between building and operating a fab in the U.S. and doing the same thing overseas. That's why the CHIPS Act to us is so important to bridge that gap," said Jon Taylor, Vice President of FAB Engineering at Austin Samsung Semiconductor. "The reality is we've optimized our current capacity and the only way for us to meet the demand going forward is through expansion."
Austin tech leaders agree.
"The CHIPS Act is revolutionary, I believe, in enabling that investment and that capacity to happen here in America but also here in Texas where all of us already have a really solid footprint," said Steve Frezon, Senior Vice President of Front End Operations, NXP.
NXP lost more than a month of production during the recent Texas winter storm:
"…Marking an extraordinary event without any precedent in our 30+ years of operations in the Austin area," said NXP semiconductors senior vice president of front-end operations in a blog post published this week.
Edward Anderson, University of Texas at Austin McCombs School of Business professor, says sales of products that need microchips went up last year during the pandemic while supply went down. He thinks we haven't experienced the worst of the bottleneck in getting microchip products to consumers. Anderson suggests the way to increase production is to add more microchip-making facilities:
"If General Motors, for example, can't get a chip to control their engines, one of those chips, it can't produce. It can't go to any other vendors either, so it's not going to be saved from going outside of Texas," explained Anderson.
The $52 billion in funding for the CHIPS Act will allow companies tax credits to build chip manufacturing plants in America, specifically in Austin:
"The federal government simply hasn't been in that game and generally speaking I don't really want the federal government in that game except where it's essential to maintaining our leadership role in the economy, the global economy, and our national security," said Senator Cornyn. "We need this emergency funding and we need that tax credit to pass."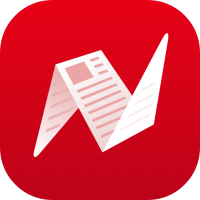 This is original content from NewsBreak's Creator Program. Join today to publish and share your own content.