Austin, TX--The STAAR test results are in and few are surprised. In the Austin ISD and across Texas, students' scores fell. It's not a surprise to many parents who spent a year struggling to meet requirements from their employers and helping kids through the challenges of virtual learning.
The results show that students who learned virtually performed worse on the test than others who went back to school at some point during the school year. Reading and Math performed lower than expected scores, and writing and science comprehension also suffered. Only one grade level—fourth-grade writing—received passing STAAR grades at a higher rate than the state average.
Students could have opted out of taking the STAAR test this year, but 87% of students turned out to take the test across the state. Austin ISD has opted out of virtual learning for the coming school year while Leander ISD gives virtual learning a green light.
Mike Morath, the Texas Education Agency commissioner said:
"Remote instruction, as opposed to in-person instruction, saw the most significant declines in reading proficiency and mathematics proficiency," Morath said. "While Texas teachers responded heroically to the remote instruction environment, it was just a difficult environment to teach in and to support students in throughout the course of the school year."
Morath tried to get ahead of the information release by calling the test results "problematic" and noted that the pandemic has "caused damage" to the state's school system. The Texas Education Agency will continue working on strategies throughout the summer so that students can learn any material they may have missed this fall.
What the educational future for Austin ISD is is unclear. Morath says:
"What that means is that the name of the game for us for the conceivable future, is how do we modify our systems, across all 1,200 school systems in the state of Texas, to increase the rate at which we accelerate learning," he said.
In spring 2021, 60% of students in third through eighth grades passed their STAAR reading test, and 48% passed their math test, according to KUT.
On the day of testing, there was a state-wide glitch, which caused all students--including some who had reported to school for the first time this academic year--to wait, hoping the system would function and the test could begin. Some students in Austin waited for 2-3 hours. During the glitch, some students were guided to paper-based exams with bubbled answers, while others were able to take electronic versions.
Texas spent millions of dollars to update the test over the last few years, and current testing methods allow the data to trickle in months after the testing date, making the data stale by the time it is sifted through by educators who make educational plans for the following school year.
UT News reports: "Moving forward, assessments should be computer-based and adaptive — which means that computers automatically adjust the difficultly of questions based on students' prior answers. Adaptive assessments can provide teachers with immediate insights into each student's misconceptions. Then, teachers can reteach or share information with families so they can work together."
Operation Reconnect is in progress across the ISD, where teachers and volunteers knock on doors to encourage students to come back into the classroom this fall. If the enrollment goal is met, staff will receive a 2% wage increase.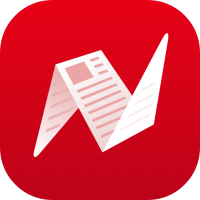 This is original content from NewsBreak's Creator Program. Join today to publish and share your own content.