Austin, TX: In Austin, books get challenged, usually by a student or parent, who then takes the complaint to a teacher. When books were removed from the library recently some teachers became concerned calling it "blatant censorship."
KVUE Austin reports: "We are happy to answer any questions and accommodate your requests, but we're professionals and I don't think we deserve to be disparaged or our reputations attacked online," said Stephanie Martin, an LISD teacher.
Books bring us together, lift us up, and can teach us something, depending on which titles you read. The National Children's Book and Literacy Alliance says,
" Books strengthen our self-confidence and help us to understand why we are who we are. They help us discover where we come from and help us figure out where we want to go."
Personal growth doesn't stop with children. Books allow anyone who wants an opportunity to grow. Book experiences don't only offer possibilities of looking forward in life, but they can also help us understand where we've been, and more importantly, how or why we got to where we are. Books provide a point of connection. Books help people open up to life and with each other.
That may be true until books start to divide us. Then, in my opinion, it's not the book that divides, but the person who's reading the book that allows the division to happen. In the case of books, indeed, you can make larger lifestyle generalizations if you'd like, but books allow experiences you may not otherwise have.
If you've been missing travel, books allow you to go anywhere without leaving your couch You don't have to agree with the presentation, but you can still learn something even if you disagree. You choose to pick the book up and you are free to put it down at will. There's nothing that says you have to finish a title just because you cracked the cover.
If you disagree with what a book says, do you really feel the need to launch a campaign to cancel or ban a book? Doesn't that say something about the person undertaking the movement as much as it does about the author of the book?
In a broader sense, it makes sense that people can use personal discernment for what they want to read, but what about school kids? Book challenges focus on the answers to three questions, according to Banned and Challenged books:
the material was considered to be "sexually explicit"
the material contained "offensive language"
the materials was "unsuited to any age group"
Librarians and staff already have the latitude to judge the age-appropriateness of books for the school library. Beyond, that shouldn't parents be able to decide what is appropriate reading material for their children?
Some think certain books should be banned. Each year libraries have a list of banned books — books kids in school aren't allowed to read. In light of world events, we're more sensitive to some emotions than others, leading to different books being canceled. Here are some of the most challenged titles.
Let's begin with a couple of classics that were initially medal winners and stripped of their medals as they have come under scrutiny.
To Kill a Mockingbird
Harper Lee was awarded the Presidential Medal of Freedom, the Pulitzer Prize in 1961, and is ranked by the Guinness Book of World Records as the top-selling novel of all time.
Lee is honored with "an outstanding contribution to America's literary tradition. At a critical moment in our history, her beautiful book, To Kill a Mockingbird, helped focus the nation on the turbulent struggle for equality."
The selection is on the banned list for racial slurs, promoting inequality, as well as having a "white savior" character.
Of Mice and Men
Of Mice and Men is penned by John Steinbeck, a man who has won numerous medals, including the U.S. Medal of Freedom on September 14, 1964, and the Pulitzer Prize for The Grapes of Wrath.
The selection is on the banned list for banned and challenged racial stereotypes and their effects on students.
George
Amazon lists the selection as a Teachers' Pick and Scholastic Gold award recipient. George by Alex Gino shares the thoughts and emotions of a boy who knows she's a girl. It seems the book would have plenty of advocates, especially friends of the LGBTQIA+ community, and is interestingly on the banned list for conflicting with a religious viewpoint and not representing community values.
The Hate U Give
The Hate U Give, by Angie Thomas is a recipient of The National Book Award and a New York Times Bestseller.
Starr Carr, the main character experiences the loss of her best friend at the hands of a police officer. Police intimidate Starr and her family and everyone wants to know what really happened.
The selection is on the banned list because it may promote an anti-police message.
Speak
Speak, by Laurie Halse Anderson is a National Book Award Finalist. Freshman year is an adjustment for most kids, but especially so for Melinda Sordino. She busted an end-of-the-year high school party, and now everyone hates her. She tries to cope, but retreats into her head and remains silent.
The selection is on the banned list because it seems anti-male and it includes rape and profanity.
All American Boys
All American Boys, by Jason Reynolds and Brendon Kiely, is a New York Times bestseller and a 2016 Coretta Scott King Author Honor book. Rashad was raised by a police officer when his own dad died. He doesn't want to believe Paul, the man raising him is capable of police brutality, but video camera footage comes to light. Paul is accused of racial and prejudice and brutality.
The selection is on the banned list because it promotes drug and alcohol use, anti-police views, and divisive topics. Overall, it covers topics that "are too sensitive."
Stamped is not a history book, and earns a place on the New York Times bestseller. It creates a fictional account of history and how racism began and why it lingers. It promotes ideas of how racism can be stamped out in our daily lives and promotes hope for an anti-racist future.
The selection is on the banned list for promoting racist ideas and not embracing the racism of all people.
We can understand that literature reflects ideals found in lifestyle. Some titles have questionable ideas, especially as time passes, but what about selections of Seuss' And to Think That I Saw it on Mulberry Street, J.K. Rowlings' Harry Potter, the late Judy Blume's Are You There God? It's Me, Margaret, and Shel Silverstein's A Light in the Attic?
In the Eanes ISD of South Austin, parents called for a teacher to be fired after reading Call Me Max. The District says, " it is our recommendation that teachers, who are the professionals most familiar with their students' needs, should have the discretion to use their professional judgment to choose the books they offer their students."
In a world emerging from the pandemic, we're more sensitive than we used to be. But, in a world of books, Austin has an ongoing discussion about which books are okay for students to read.
Don't we stream worse on Netflix or find worse on television?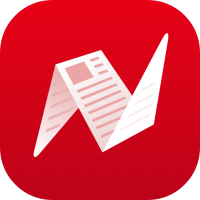 This is content from NewsBreak's Creator Program. Join today to publish and share your own content.