El Paso, TX--In El Paso many residents can look out the window in their home and see the border fence. The fence is part of daily life. The prospect of seeing the fence at a glance is a way of life some residents are comfortable with, and others, not as much, but whether they like or dislike the fence, they agree that they don't like it being used as a political pawn.
When El Paso residents talk about the fence, they agree, it's complicated.
The fence symbolizes more than the border that can be seen. It represents qualities like equity and equality that are invisible.
Equality and equity are often interchanged. You may assume them to have the same or a similar meaning, but we all know what they say about assumptions. So if you've been subbing one term in place of the other, it's time to take another look because they are similar and quite different.
Let's look at the definitions.
Equality, as defined by The Cambridge Dictionary, is:
The right of different groups of people to have a similar social position and receive the same treatment:
equality between the sexes
racial equality
the equalities and inequalities in health care
And equity, as dictionary.com suggests, is:
The quality of being fair or impartial; fairness; impartiality:
Something that is fair and just.
Then we can get into the weeds as we discuss equity of money-related issues and equity of shares, etc.
Let's come back to the main idea. Equality and equity have similar ideals, but they are not the same things.
Everyone Benefits From the Same Things
The belief that everyone benefits from the same things is demonstrated in the first picture. All three people are given one crate to stand on to watch the baseball game. It's an even distribution of resources and people are treated equally.
But each person still has a different result. The adult is taller, but didn't have a problem watching the game in the first place. The people seated in the stands behind him may now have a different situation because the man is taller and likely celebrates with some form of waving his arms in the air when his team makes a good play. And he's a human-sized pole in the middle of their viewing experience.
The middle person can enjoy viewing the game. He can see easier, and his head is just above the fenceline. So likely, there's minimal discord from the people behind him as he waves his arms wildly when his team makes a good play.
The little one, however, still can't see the game. Not only can he not see the players, he's received his one crate allotment, but it isn't improving his outlook, either because it doesn't improve his position or he doesn't know how to use his resources well. So he's peering between the fence planks to get the best view he can and poses no problem to the spectators behind him.
Equal Access Means Different Things to Different People
In the second scenario, different people need different quantities of resources to ensure they have the same access. In this case, we're talking about the pleasurable experience of viewing the baseball game.
The man, who had no trouble viewing the game in the first place, receives no crate. The second person receives one crate, and his head is just above the fence line. Likely, because he's in the middle — he's taller than the third person, but not as tall as the first person — his equality and equity station are easily met.
The third person needs two crates to become equal in his viewing experience of the baseball game. He needs more resources to be equal. For all three subjects in this scenario, likely no spectator behind them is complaining that their view of watching the game is obstructed.
But, someone complained about the unfair distribution of resources, which leads to a different perspective.
Removing Barriers May Reduce the Need to Provide Resources
In the third scenario, the mostly opaque fence has been removed and replaced with a chainlink fence. Thus all three people can enjoy viewing the baseball game without any support or accommodations.
The third person can sit down if he gets tired and have no impact on his ability to view the game. The second person can bend down and interact with the third person, who may be a friend or a sibling, and can draw pictures in the dirt, if they choose without changing his view of the game. And the second person can stand up and stretch his stature, or put a foothold in the chainlink to boost himself and improve his position, to interact with the man who can stand at ease to view the game.
It's easy to consider equality and equity when we think about a family watching a baseball game, but the conversation isn't as easy when we are talking about people groups and their stages or positions in life.
In Life, We Ask Different Questions
Let's begin with the easy scenarios. At home, sometimes older siblings accept lesser quantities of resources to allow a younger sibling a better chance of circumstance, whether it's watching a baseball game or extra help with homework while mom or dad cook dinner.
But, what about other areas of life?
Not too long ago specific dress codes and formalities in the workplace were standard. Today, not as much. No offense is intended to anyone as we explore rhetorical questions:
Can a long-haired "hippie" be a banker?
How do we address school is too hard or too boring for different learning abilities?
Is it okay to wear a ponytail to work?
Does hair have to be a certain length to fall within a "standard"?
Are visible tattoos taboo?
Is it okay to wear sandals, Birkenstocks, flip-flops at work?
Can you wear a skirt at work?
Do you need to be clean-shaven, or is facial hair acceptable?
Now we've gotten deeper.
Workplace standards have changed. In the case of education, recently, there may be a more significant equitable divide.
Dr. Pedro Noguera is a sociologist and former classroom teacher, says:
"Equity is a commitment to giving every student what he or she needs to peer over the fence so that they can participate fully in the opportunities that education can make possible."
What this also means is that students who learn faster, or have the internet at home, may come to school and be bored and often forced to wait to be sure that some children aren't left behind while others catch up.
During a job I held out of college, a Human Resources representative asked me if it was okay for females to wear a ponytail to work. I had just ridden the elevator with a manager who had her hair loosely bound at the nape of her neck and neatly tied with a scarf. In my opinion, a professional look. But, four inches higher on her head was inappropriate because it was too casual, according to the HR rep.
What a difference four inches can make.
When it comes to a short skirt, those same four inches can cause a different problem. A short skirt can lead to indecent exposure and may or may not lead open the door to the possibility of sexual harassment in the workplace.
Not too long ago we expected bankers to wear full suits. Glad we've arrived at a more casual workplace scenario in many cases.
I had a boss that said females couldn't wear any open-toe shoe or sandal. Flip-flops were out because the sound irritated him.
In most cases, people should wear shoes appropriate for the job they do. Construction workers likely need to protect their feet by wearing steel-toed boots. Just like a hiker may want to wear boots through the woods, the job you earn wages from may require a particular type of footwear. In elementary school, kids couldn't wear any open-toed shoes in PE class or on the playground.
Shoes and hair are superficial.
We Still Have a lot to Talk About
Other versions of the opening meme show a reality and liberation perspective. The reality version shows that the man is elevated to stand above the fence line if he receives resources. And the liberation version shows the fence being eradicated.
Reality and liberation may be viewed differently by different people. If you, I, we are to be liberated, who gets the bill to remove the fence? We haven't even gotten to other subjects of who can wear a skirt or earrings to work, or tattoos, or whether facial hair is okay. Maybe someone has a mustache or a beard versus someone else just doesn't want to shave.
Did the conversation of do you get to be your authentic self just get clearer or blurrier?
In El Paso, (KTSM) —" A woman was seriously injured on Wednesday morning after she fell off the border fence in Sunland Park. The woman was flown to University Medical Center by Native Air, according to the Sunland Park Fire Department."
The news was tweeted:
El Paso residents see similar incidents daily.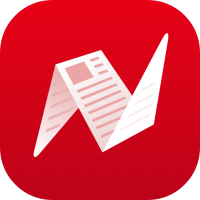 This is original content from NewsBreak's Creator Program. Join today to publish and share your own content.