Austin, TX--It sounds like a riddle or a knock-knock joke. If it was, it would be comical, but local fire departments in Austin are working overtime on Friday, in part to a freaky bit of mother nature. Light, misty rain throughout the Austin area is sparking fires. Who'd have thought? Perhaps scientists.
"The explanation the fire department gave was that the light mist falling in the area was reacting with dust on top of the poles, causing the poles to combust and catch fire. AFD said they've had 22 calls for such incidents since 12 a.m. Friday, and as of 11:50 a.m., there were five of those calls active around Austin."
Austin Energy (@austinenergy) tweets:
"We're currently working more than a dozen outages across the area. Less than 200 customers are without power. Our crews are working as safely as they can to restore power." Please check http://outagemap.austinenergy.com for updates.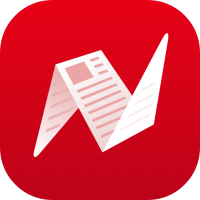 Additionally, Austin Energy tweeted about damage repaired from earlier in the day:
"This is a look at the damage that we repaired at the outage along Burnet/Anderson this morning. The insulator was cracked, and due to the rain, it allows electricity to "track" through any small insulator cracks causing damage."
If this wasn't a real-life happening, it might sound like a made-up fairytale. Climate Central helps us understand the science behind the possibility that rain can create fire:
"This may seem counter-intuitive. Rains put out fire. Wet vegetation doesn't burn. That is true. But rains during the growing season can spark a burst of plant growth in otherwise relatively barren lands. And then if dry conditions follow, you've got the perfect setting for fire — dry fuel, and lots of it.  
This is what's going on in Texas. Volatility in conditions, from rains to extreme drought, can prime the land for fire. And we see similar patterns across many places in the Southwestern US."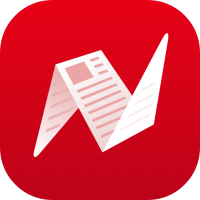 Austin ISD is canceling all after-school activities according to KXAN, including athletics, after-school care, and any other school-related events. Expected high winds and possible hail have the AISD tweeting an alert to parents:
"Due to inclement weather, possible hail and high winds expected in the Austin area, all districtwide after-school activities are canceled today, April 23. This includes athletics, after-school care and any other events."
Austin Public Health department has closed many vaccination sites due to the impending weather, but promises to make good on missed appointments this weekend:
"APH said if you missed your appointment Friday due to the weather, it will honor that appointment on Saturday from 9 a.m. to 3 p.m. at the Burger Center. Or you can call 311 or (512) 974-2000 for the hours at the other sites."
On Twitter, the Austin Public Health Departments says:
"Burger Activity Center, Delco Activity Center + Sacred Heart vaccine sites have to temporarily closed due to weather. Please monitor social media for updates."
Austin has had its share of strange happenings recently. And Austin is no stranger to recent storms. Thousands of residents were without power and water during a recent historic storm. Austin is a fan of weird, but there are concerns for how the homeless will weather the storm.
A group of scientists in Hungary and Germany set out to see if it's true that water can spark fire when they noticed some leaves getting more sunburned than others.
They write, "however, the likelihood of this is considerably reduced by fact that after rain the originally dry vegetation becomes wet, and as it dries water drops also evaporate. Thus, claims of fires induced by sunlit water drops on vegetation should...be treated with a grain of salt."
Today Austin learns a new weird, that water can create fire.