Mother's Day is right around the corner. In case you weren't aware, it's Sunday, May 9th this year. Maybe you haven't seen or visited mom in a while because you're socially distancing. Mother's Day is meant to evoke the feel-good mojo of all that she's done for you and you get to lavish praise upon her for the pain you gave her bringing you into the world or the pain you were to raise.
Sometimes you aren't close to mom, either for circumstances beyond your control, or perhaps mom has passed away. Maybe you're far away in physical distance or emotionally. You can still send mom flowers. FTD will be glad to help.
If mom has passed, perhaps you can plant a tree in her memory. Maybe an oak tree, a weeping willow, or a redwood will work nicely.
If you don't have a yard, a Bonzai tree may be a better fit.
If you're a gardener, maybe planting tulips, daffodils, hostas, or lilies is more your style.
If you're one of the lucky people who get to see mom in person, here are 8 things you can do in Austin to remind mom that she's great.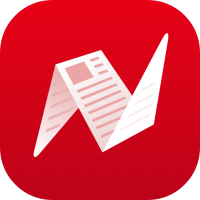 1. Feed Mom
Maybe you'd like to take mom out to eat but aren't comfortable in crowds yet. Many restaurants are still on takeout or patio seating only. Order mom's favorite takeout and go on a picnic to a local park. Or take mom for a virtual brunch.
"ATX Love Local is hosting a Mother's Weekend Brunch taking place May 9 and 10th.  From brunch packages to cocktail kits, participating restaurants (full list below) will all be offering an extra something special for Moms with each purchase; gifts range from a bouquet of flowers, cookies, and candles to gift cards or wine. The Austin Kendra Scott store is giving back with 20% of purchases from 5/4 – 5/10 using code GIVEBACK7608 on kendrascott.com benefiting all participating restaurants in ATX Love Local's Mother's Weekend Brunch."
Participating Austin restaurants are, The ABGB Austin Beer Garden, Aviary, Blenders and Bowls, Buenos Aires Café, Chi'Lantro, Chuy's, Contigo, East Side King, épicerie, Foreign & Domestic, Hipstirs, House Wine, Juliet Italian Kitchen, Kesos Tacos, Mighty Fine Burgers, Fries & Shakes, Nourished, Phantasma Kitchen, Rosen's Bagel Co., Rudy's Country Store & BBQ, Scholz Garten, Sugar Mama's Bakeshop, Tiny Pies, Wink, Z'Tejas, and more.
2. Sweeten Mom Up
After all mom's done for you, it may be time to give her a sweet treat. Spring Chocolate has mom's sweet tooth covered. Or give mom a little sweet Austin wine to sip.
3. Take Mom Outside
Go pick up some of the most cared for produce at an outdoor Farmer's Market. Sustainable Food Source on Guadalupe Street in Austin has verified that all products are 100% local and all artisan crafts are locally made.
4. Listen to Music
Music is everywhere in Austin. Take mom to an outdoor concert. Dia's Market is hosting a family event. You can chill with mom on the porch while kids visit the kid's corner for arts and crafts and activities.
5. Watch a Movie
"Dirty Dancing" is playing at the Alamo Drafthouse in Austin. Your ticket price includes the movie and a themed brunch. Have the time of your life revisiting Baby (Jennifer Grey) and Johnny Castle (Patrick Swayze).
6. Do Something Unforgettable
Make new memories. Visit Urban Axe in Austin and watch mom throw an axe. Better yet, get her to drink a mimosa or two before throwing an axe, and you'll be sure to have stories to tell over and over again.
7. Give Mom TLC
Viva Day Spa in Austin is ready to spoil mom with tender loving care. Pamper mom with the super mom package and offer a relaxing escape from daily stressors.
8. Make Mom Stylin'
Bowie Street Collective is a new salon in downtown Austin and is ready to give mom a new do.
Personalize mom's day in a special way. If you have the time to make her a card, she'll cherish it forever. Have fun celebrating a #HappyMothersDay in Austin.