Austin, TX-- H-E-B- stands out as a hometown leader once again. This time, in honor of Earth Day, April 22. The grocery store chain is smaller than others across the states but large in community and loyalty. The H-E-B grocery chain was praised for its response to help residents without power and water during a recent unprecedented winter storm. The grocery store is nearly famous for its local favorites and cares for those in the community. It comes as no surprise that the grocery store wants to help save Mother Earth. KXAN says H-E-B will give away 200,000 reusable shopping bags in honor of Earth Day.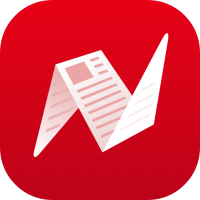 KXAN Austin says:
H-E-B joined the How2Recycle program to "help strengthen and reinforce recycling efforts across the Lone Star State." It's a program that creates a new labeling system that "reduces confusion about how, what, and where to recycle."
As a How2Recycle partner, H-E-B recycled more than 527 million pounds last year, it said, including 45 million pounds of food into animal feed and compost, and 17 million pounds of plastic.
The supermarket has the heart to reduce, reuse, and recycle.
The chain was started by Howard Edward Butt. While his father was sick and dying from tuberculosis his mother, Florence Thornton Butt, in 1905, opened a small grocery store under their apartment. Howard managed the store when he was in high school, set off for college, and later returned to Texas to manage the store.
Each year, across the United States, earth day is celebrated to commemorate Mother Earth. The environmental movement started in the '70s as a reminder that our Earth has limited resources and to conserve them. The day reminds us to preserve and protect the planet.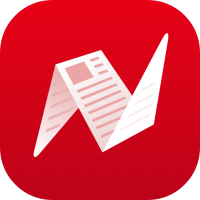 The history, according to Earth Day, goes like this:
"Senator Gaylord Nelson, a junior senator from Wisconsin, had long been concerned about the deteriorating environment in the United States.  In January 1969, he and many others witnessed the ravages of a massive oil spill in Santa Barbara, California.  Inspired by the student anti-war movement, Senator Nelson wanted to infuse the energy of student anti-war protests with an emerging public consciousness about air and water pollution. Senator Nelson announced the idea for a teach-in on college campuses to the national media, and persuaded Pete McCloskey, a conservation-minded Republican Congressman, to serve as his co-chair.  They recruited Denis Hayes, a young activist, to organize the campus teach-ins and they choose April 22, a weekday falling between Spring Break and Final Exams, to maximize the greatest student participation. "
A community effort
Earth Day Festival in Austin will be happening this weekend for Austin locals who want to visit festivities at Old Settler Park in Round Rock, just north of Austin. From 9 am to noon on Saturday April 21, there will be family fun. Old Settlers Park is known for its playground, and hiking and biking trails. Families can get out and walk the trails. The park will take part in its second annual Earth Day Festival.
Austinites are invited to help clean up the creek and partake in the fun events too. Arts and crafts will be available for the kids. Kids can make flower bombs: soil and indigenous Texas flower seeds delicately wrapped that kids can throw (in a parent-approved destination) to have an explosion of flowers.
And if you arrive early, you may win a free t-shirt. Four hundred t-shirts have been secured in honor of Earth Day and will be given away on a first-come-serve basis.
Other local happenings:
Preserve Earth and have fun too.