Columbus, Ohio--A new death of a young girl gives residents already on high alert cause to believe the hope they've desperately clung to is gone. Any remaining breath of life may be completely choked out--again. A teenage girl becomes another fatality. According to accounts, she had threatened two other girls with a knife.
Columbus residents, already anxious for the Derek Chauvin verdict yet to be handed down in the death of George Floyd, were extra nervous and the cloud of doubt that justice would come grew even darker. A spokeswoman for social services identified the girl Ma'Khia Bryant, 16.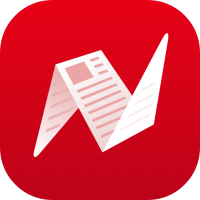 The NY Times reports her comment from an email:
"No matter what the circumstances, that family is in agony and they are in my prayers," Ned Pettus Jr., the public safety director for the city of Columbus, said during the news conference. "They deserve answers. Our city deserves answers. I want answers, but fast, quick answers cannot come at the cost of accurate answers."
The name of the officer involved in the incident was not released.
Andrew Ginther, Columbus Mayor, urged residents to remain calm:
"This afternoon a young woman tragically lost her life," Mr. Ginther said. "We do not know all of the details. There is body-worn camera footage of the incident. We are working to review it as soon as possible."
Body camera video was quickly released.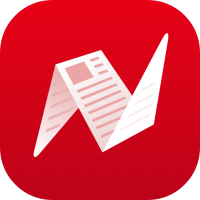 A crowd of people gathered quickly. At its peak it had 150, then 200 people. The Chauvin verdict had not been handed down, but Columbus residents felt like they couldn't breathe.
Chris Roberts heard the shots and has two daughters of his own. He said: "How do I teach my daughters when you call for help, and you expect help to come, you could be on the other side of the gun?"
Roberts held his daughters closer and hasn't let them go since the incident.
Ben Crump, the Floyd family's lawyer, offered his thoughts:
"As we breathed a collective sigh of relief today, a community in Columbus felt the sting of another police shooting," Mr. Crump said. "Another child lost! Another hashtag."
You can suck the marrow out of life, or it can suck the marrow out of you. Henry David Thoreau says it like this: 
"I went to the woods because I wished to live deliberately, to front only the essential facts of life, and see if I could not learn what it had to teach, and not, when I came to die, discover that I had not lived. I did not wish to live what was not life, living is so dear; nor did I wish to practise resignation, unless it was quite necessary. I wanted to live deep and suck out all the marrow of life, to live so sturdily…"
Life is not sturdy and the marrow is sucked out before you can catch your breath. Your chest is heavy. Your heart beats faster. You gasp for air and none is to be found. You hope someone will step in and save you. An ember of hope glows as you reach out your hand, and then is snuffed out as no one reaches back. The feelings are too common when another life is lost.
In Columbus, residents feel the marrow of life is sucked out before they can catch their breath. Their chests are heavy and their hearts beat faster. Gasping for air, they have very little hope that Chauvin will be found guilty. Protests had already touched off in Ohio's capital city and Columbus residents were ready to do the same.
It is unprecedented for body camera footage to be released so quickly, but Michael Woods, the interim police chief of Columbus, told the NY Times:
"We wanted to get that out as soon as possible."
Photo by Tamara Gore on Unsplash: https://unsplash.com/photos/ncY75h9FWxc