Austin, TX--A person who seems to have been experiencing homelessness paid the ultimate price while crossing SH 45, a toll road in Austin, with his shopping cart. The person was pronounced dead shortly after police arrived on the scene and had been hit multiple times, according to one police officer's statement.
Police think the initial impact happened by a driver of a Lexus sedan and that person fled the scene. Police know who the car is registered to and do not believe it was stolen. A second impact happened and the person who was driving that vehicle stayed on the scene until police arrived. The driver of an 18-wheeler called 911 to report that a second car had hit the body.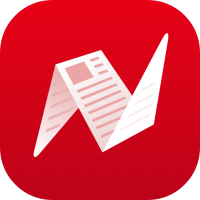 Homelessness is an ongoing problem in Austin. It's a cause that evokes mixed feelings from legislatures and residents. Governor Greg Abbott was a proponent of cleaning up the camping problem in Austin by banning camping and offering better, alternate housing solutions. The measure was expected to meet resistance, and not knowing if it would pass, legislatures did not discuss the idea with the people it directly affected--homeless people.
Abbott, who has made homelessness a battleground issue said:
"I do expect to announce a statewide plan to address homelessness that will include a ban on camping, as well as other ideas to make sure that Texas will be able to effectively and aggressively address the homeless situation," Abbott said.
Save Austin Now collected more than 27,000 signed petitions to add language to the May 1 ballot, hoping voters would get to register their voice on the matter with their vote on Proposition B.
Austin residents thought the camp cities under bridges and interstates to be an eyesore. Some legislatures agree:
"The camping ordinance has been a disaster for the city and it's been bad for the homeless," said Matt Mackowiak, one of the co-founders of Save Austin Now. "We just fundamentally reject the idea that camping is good for the homeless. Telling a homeless person you can go live on the side of the highway and fend for yourself and try to survive hour to hour and day to day with no help is not compassionate."
Other legislatures do not agree:
Austin Mayor Steve Adler said that reinstating the ban would be "a horrible choice" and that the measures have allowed the homeless population to move out from risky areas, like forests and flood-prone places, and made it easier to provide them with support and resources.
"The decision to no longer hide people experiencing homelessness is absolutely the right choice, but when we take people and don't hide them anymore, we have to house them," Adler said in an interview. "And we have not moved rapidly enough to set up permanent supportive housing."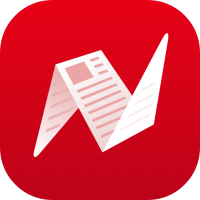 Governor Abbott, who had been battling the homeless cause for months, began handing the state-run camp over to ATX Helps in February.
But no one asked the homeless people themselves about what they thought of the plan. Some were not proponents of being told when and where they could go, but would much rather enjoy the freedom he had come to enjoy. His response:
"Nobody's going to tell me when I can and can't come back to my house," said veteran and camp resident Joe Cortez, 65, who pitched a tent on the lot two weeks after it opened. "That's not me. I'm too old for that, set in my ways already. I did my time. I'm happy right here."
A chef also voiced her displeasure:
"I know we would have less space, from the looks of when I saw the plan," said sous-chef Lucia, who has lived at the camp since it opened and asked to be identified only by her first name to avoid jeopardizing employment. "What about my privacy, my quiet time, my sleep time, my sleep rhythm? When I get home from work, the last thing I want to do is see everybody."
The homeless problem in Austin continues to evolve.