Burgaw, NC--It started as a regular weekday, but ended up being quite a surprise. A Burgaw couple, Kristi and Happy Wade, were minding their own business and going about their morning, taking their pet cat to the vet when a bobcat attacked Kristi. It sounds like something out of a movie, but it's entirely based in reality, at least for the couple.
Happy offers a "good morning" to a jogger passing by and appears to be carrying a tray of brownies to share, possibly with coworkers at work after the vet appointment.
WVLT Watch news shares a video:
"As I came out of our garage, I heard a growl behind or beside one of our cars and I knew it was a cat because I know what a cat sounds like," Kristi told WECT. "But it sounded like a very angry cat, so in the video I back up to see if I can see what it is and when I do the face of this bobcat came around the corner of the car."
Happy says: "I just remember seeing this face and it was trying to bite her right there in the side of the neck," Happy said. "And so I shoved my arm in and that's how I ended up with it like this [above his head]."
He continues: "I thought: 'I'll throw it this way,'" Happy said. "Two options: one, it'll see an escape route and it'll take off or it'll stop just a moment where I can get a good shot at it."
Kristi reportedly received scratches and bites on her back and Happy was bitten too.
Happy yelled warnings to fellow Burgaw neighbors while continuing to defend himself and his wife.
"In my head, I knew it had already attacked two people. If it had attacked somebody else and I didn't do something, morally it would have bothered me for a long time," Happy said. "It was hurting my wife and I didn't want it to."
Happy and Kristi both went for rabies treatment and have received a series of shots.
Burgaw law enforcement officers were called to the scene and euthanized the bobcat, which was later confirmed to have rabies.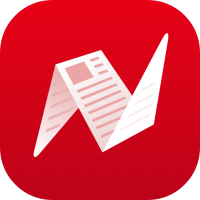 Wway 3 offers tips for Burgaw residents that are good for any pet owner:
During this time owners must ensure their pets are not exposed to rabies. Here are the precautions to take:
· Vaccinate your pets against rabies and keep the vaccinations current.
· Keep pets indoors, supervise pets outside and abide by all containment laws.
· Do not feed pets outside. Pet food attracts wildlife that may carry rabies.
· Do not feed feral wildlife, feral cats, or dogs.
· Secure garbage cans with wildlife-proof lids.
And Burgaw issues a public safety reminder to have your pets vaccinated and make sure they receive their rabies shot. If your pet is receiving its first rabies shot it isn't fully vaccinated until about a month, officially 28 days, later.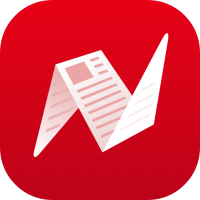 April is free vaccination month for Burgaw residents and residents in the larger Pender County area in North Carolina.
Local residents should call the County Animal Shelter for more information regarding pet vaccinations.
While no one thinks they will be attacked unexpectedly, much less while moving from your home to a vehicle, Burgaw residents are likely on alert and aware of their surroundings. Kristi and Happy have received about 30 shots.
"It's just the protocol so we don't want people to be afraid of that either," Kristi said. "Hopefully no one gets bit by a rabid animal, but if you do don't wait, get immediate attention and do what you have to do and let medical professionals take care of you."