Denver, CO--Beer is viewed as a macho drink by much of Western society. Beer drinking is for sports watching, tooling around in the workshop, and is the long favored beverage of fraternity boys-according to the stereotypes. Hard to say if men choose beer because it's cheaper than other alcohol alternatives, they enjoy the flavor, or they can drink a larger quantity of it than other alcoholic beverages. Some scholars believe the oldest beer recipe may actually predate the invention of wine. In Sumerian mythology, there's Ninkasi, the goddess of brewing and of beer.
A cold brew can go down any day of the week, perhaps you're looking for a good brew. If It's National Beer Day, you may be looking for an especially flavorful brew to grace the palette or want to enjoy a brew just because it's beer o'clock somewhere. National Today says:
"National Beer Day celebrates the day in 1933 that the Cullen-Harrison act was signed into law, reversing the prohibition on selling beer in the United States. In 2009, a Virginian man named Justin Smith decided to commemorate this historic day, and created his own unofficial National Beer Day. Since then, it has been recognized by the state of Virginia, and unofficially by millions of brew aficionados nationwide."
Denver loosely dubbed the Napa of beer reportedly has more than 70 microbreweries operating in the mile-high-capital city. You may have thought business was down due to closures and quarantine, but beer business is brewing.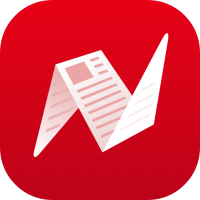 Boasting three locations, having recently opened the third in time for St. Patrick's Day, Denver Bottling Company specializes in microbrews at its newest location at the South Downing Street Taproom. A new state-of-the-art one-barrel brewing system for small-batch beers and a 10,000-square-foot tiered patio that will eventually be surrounded by a garden.
Denver-based Crooked Stave Taproom offers its own brand and now two locations. The Exchange, and its indoor offerings on North College Avenue. Stop by for an IPA, Von Pilsner, Wild Sage, Trellis Buster, Zest, or other selections.
Its website says:
"The Grateful Gnome Sandwich Shoppe & Brewery is a casual, neighborhood brewpub like no other… a brewpub where an authentic NJ/NY Italian-style delicatessen is combined with a progressive American Microbrewery. We also have a full bar of mostly Colorado-grown wine/spirits and offer live music sporadically throughout the week."
Food and beer refreshments are available seven days a week.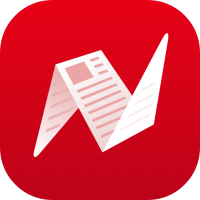 The Source Hotel offers a unique rooftop sipping experience. Denver only beers are offered. Sit and sip while watching workers man the new 10-barrel brewing experience.
Cerveceria Colorado offers a melody of one-of-a-kind unique ingredients. Brews are inspired by Mexican craft brews and in collaboration with Mexican craft breweries. Sit for a spell and enjoy the bright colors the decor offers. Brwes may be flavored with nopal cactus and piloncillo sugar, or a stronger flavor for those who enjoy a stout. Served with churros.
Enjoy the heart of downtown Denver with a community flare. Fundraisers and community gatherings are welcome. Or just hanging out and casually enjoying a weekend beverage. Acoustic music provides entertainment. Its website says: "Whether you want to stop in for a quick beer or spend the day sampling us, our beautiful taproom will make you feel right at home. The ornate woodwork and natural finish gives off a rustic, yet elegant vibe."
Get a little worldly without leaving Denver. The Intrepid Sojourner Beer Project has around-the-world offerings from Bavarian to French to Turkish and Peruvian-style beers. Whether it's Italian Basil IPAs, Imperial Turkish Coffee Stouts, or Chicha brewed with corn, cinnamon, clove, and lime juice, you can travel the world as you taste a different beer with each selection.
Photo by Josh Olalde on Unsplash
Follow me to see more articles like this.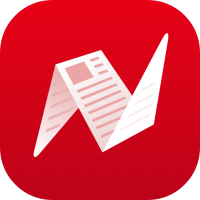 ...