Austin, TX--Bluebonnets are the state flower and one of the most desirable photo opportunities if you're a Texan. Most everyone around this great state is looking for where to take their Bluebonnet pictures this year. The truth is that you can get lucky. Hop in the car and go for a drive if you're of an adventurous spirit. You'll likely find a spot along the highway suitable for your photoshoot. Just pull off to the side of the road, jump out, and get your Bluebonnet photo for the year. If you're not a Texan, you may not understand why this is a thing. If you're a Texan, it comes in your blood. Each year kids, pets, family photos are taken by the side of the road in Austin, Texas, to preserve the posterity for another year.
Here are some things you may not know about Bluebonnets and some noted local Austin hotspots for your picture experience.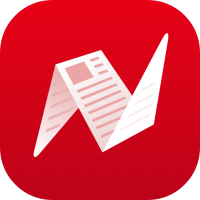 The best opportunity for viewing
The most optimum period of time to view Texas Bluebonnets at their peak prettiness is roughly during a six-week period from early to mid-March to about mid-April. If winter is mild, you may expect the blooms to come on early, and if winter is harsh, blooms may come on later in the season. Perhaps you didn't know that there is an official state wildflower day. Each year Texans can celebrate wildflowers, and blooms are usually in good form for the Texas State Wildflower Day on April 24th each year, which is also known as Bluebonnet Day.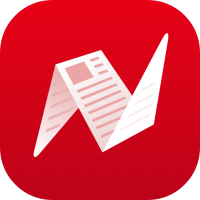 There are five varieties of the Texas Bluebonnet flower
Bluebonnets are pretty to look at. Most people call them blue or purple in color. Even if you notice slight variations in appearance, you probably didn't know that there are five varieties of the Texas Bluebonnet, and each one classifies as the state flower:
1. Lupinus subcarnosus (Sandyland Bluebonnet)
This is the original Bluebonnet flower, has a slightly more muted color scheme and less densely packed petals.
2. Lupinus texensis (Texas Bluebonnet)
This kind of Bluebonnets is pretty to look at. Most people call them blue or purple in color. They are likely known as the prettiest because of their deep royal blue or purple color. As you're driving around Austin roads, this kind is easy to spot because its deep color helps it stand out.
3. Lupinus havardii (Big Bend Bluebonnet)
If you go for a bit of a drive to West Texas, specifically the Big Bend area, you may notice these kinds of flowers. It is easy to identify because it can stand up to 3 feet tall.
4. Lupinus concinnus (Annual Lupine)
The tiniest version of the flower is in the southwest part of the state and is known to be a desert dweller. It is not as assuming as its counterparts and lives in sandy soils.
5. Lupinus plattensis (Dune Bluebonnet)
This kind of Bluebonnet makes a brief appearance and only in the Texas state panhandle. It can grow to about 2 feet tall and has bright blue flowers with a dark spot.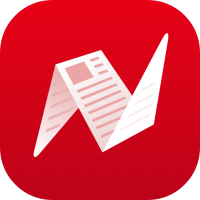 Where will you find them?
Everyone wants to know where they can get the best pics. In Austin, Texas, these spots have been noted:
Lady Bird Johnson Wildflower Center
Lady Bird Lake Hike and Bike Trail
St. Edwards University-Visit the university's historical buildings 3001 S Congress Ave, Austin, TX 78704), and you will have a great view of downtown.
More good locations noted here:
Old Settlers Park – 3300 E Palm Valley Blvd, Round Rock, TX 78665
Pace Bend Park — 2011 Pace Bend Rd N, Spicewood, TX 78669
Marble Falls (check out their map of bluebonnet spots) – 100 Ave G, Marble Falls, TX 78654
Muleshoe Bend Recreation Area – 2820 Co Rd 414, Spicewood, TX 78669
Wildseed Farms – 100 Legacy Dr, Fredericksburg, TX 78624
Roy Guerrero Park – 400 Grove Blvd, Austin, TX 78741
Park Hill – 900 S Mo Pac Expy, Austin, TX 78746
Hwy 71 – State Hwy 71, Columbus, TX 78934
FM 1431 – Farm to Market Rd 1431, Texas
Quinlan Park – N Quinlan Park Rd, Austin, TX 78732
Hyatt Lost Pines – 575 Hyatt Lost Pines Rd, Cedar Creek, TX 78612
Please don't wait for the best Instagrammable selfie. You're likely to find a good location while driving around Austin. Don't pass it up for a better spot, but enjoy all the pictures you can take along the way.
Photo source: Photo by Talal Hakim from Pexels