Austin, TX-- "Keep Austin Weird" is the motto for the town. The phrase came about quite by accident during a radio show, from a guest who was calling into the show. Community College Librarian Red Wassenich called into KOOP Radio's The Lounge Show to make a donation and the radio host asked why he was donating. The response, "I don't know. It helps keep Austin weird." That was back in 2000 and Austin has embraced the motto as its lifeblood of being strange, different, yes even weird.
The motto is an excuse to celebrate being different. Initially, the tagline accompanied the thriving culture to "support local businesses." While there was concern that Austin would outgrow its motto, that is dissuaded by the continuing growth of support of the motto and that it reaches outside Austin and into surrounding cities as the culture continues to grow. For more than 20 years, the motto continues to not only live but thrive.
"A lot of the populace has an open attitude toward life and is friendly — that's still true I think," Wassenich says. "It ain't as funky as it used to be, but neither am I."
Austin loves being weird. It's no surprise that it has some strange laws on the books to match its strange culture. Promoting weirdness seems to be a style all its own and a pocket of something out of the ordinary--being weird and in the best possible meaning of the word.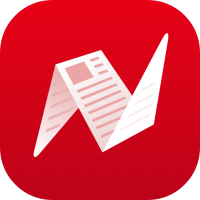 Don't go around barefoot
Promoting weirdness is easy when you can't walk around Austin streets without wearing shoes. That's right, walking around in nothing but your bare feet is prohibited without a permit. It's a good thing Cody Lundin doesn't live here because his survivalist instincts may not be embraced as an acceptable form of weird.
Speak yourself into marriage
Ever heard the phrase"Don't let your mouth write a check that your ass can't cash, son"? Charles Portis gets credit for the phrase. The context is to not go running off with your words. You don't want to get carried away saying things in the heat of the moment you may not be able to back up later. This is especially true in Austin because you can speak yourself into a legal marriage commitment. If you publically introduce someone as your spouse you can be considered. Be careful with your words. Someone in Austin may hold you to them and you could end up legally committed to someone you'd rather not be married to.
Tucking your jeans says something
It's no secret that the state of Texas is big into cattle. Agribusiness is big business for Texas. Some of the best-rated ranches are near or in Austin. And Rodeo Austin is hosted for professional rodeo and those who desire to preserve the western heritage. What you may not know is that you can't tuck your jeans into your boots unless you own at least 10 cattle. So untuck those jeans or be prepared to pay up and buy some cattle at the next livestock show.
Don't eat garbage
Humor allows the thought that varmints like raccoons, ground hogs, or prairie dogs from making a mess of the town--as if varmints can read, much less obey people--by strewing garbage around the city. More than likely though, the law applies to trespassing and theft. In all seriousness, don't eat your neighbor's garbage. In Austin, you could be fined for doing so.
Don't milk another's cow
Are you wondering if this is a joke? It's not. It's a law that you can't milk someone else's cow, at least not without their permission. If you want fresh milk, you've got to be willing to buy your own because slipping over someone's fence to milk their cow is against the law.
These weird laws on the books in Austin, Texas help keep Austin weird. Part of its ongoing charm.
Photo source: Photo by Gabriel Tovar on Unsplash