Photo source: Wikimedia Commons, royalty-free.
Hollywood, California dog walkers may never have thought they'd have to worry about their dogs being stolen, but they are reconsidering after Lady Gaga's dogs have become Hollywood famous. The dogs now enjoy a story likened to human celebrities.
About 85 million American households own at least one kind of pet and 53% of those households own dogs, according to America's pet population statistics. It's no secret that we love posting about our pets on social media. One source says social media users post about their dogs six times a week. I'm guilty as charged. It's almost as though social media is a Hollywood stage for our pets. Lady Gaga enjoys posting about her dogs on Instagram. Recently when her dogs were stolen as her dog walker took the beloved pooches on a nighttime stroll, she took to Insta to offer a reward.
While minding his own business, strolling Hollywood streets, dog walker Ryan Fischer fought off assailants as they attacked him to eventually shoot and steal none other than Lady Gaga's two beloved French Bulldogs, Koji, and Gustav. Fischer, who loves dogs as though they are family, is revered by dog owners everywhere as a protector of man's best friend. According to her Instagram post, Lady Gaga offered a $500,000 reward and nothing but love, admiration, and respect to Fischer and his family during his recovery.
Have we gone too far? Have we gone Gaga for French Bulldogs?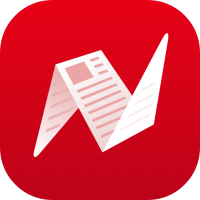 A bit of irony is that the French bulldog isn't french. The breed is a descendant of British bulldogs and was initially bred for bull baiting. After the bull-baiting practice was banned people began breeding smaller bulldogs. During the Industrial Revolution, the Nottingham lacemakers migrated to Normandy and brought their small dogs with them. The small dogs became popular in France and became known as a breed over time.
National Geographic says bulldogs have risen in popularity from 2013–2017. During that time, the breed leaped in popularity from 11th to fourth and continues to be desirable:
The French Bulldog has exploded in popularity in the United States and the United Kingdom in recent years, and for understandable reasons: It's a handy size, easy to groom, and people find its personality and looks adorable. Its small size and easy-going nature are a couple of its enduring qualities, but its cute factor continues in other factors too:
Appearance
Its scrunched-up face offers an older dog appearance and its pointy bat ears point straight up.
Temperament
It is amenable to being in small dwellings. The breed is incredibly loyal and enjoys cuddling. Makes an excellent lap dog. They don't like to be alone.
Not Highly Active
Its low energy level makes a short walk all that's necessary. Walking too quickly or on hot days can be bad for the dogs as they cannot breathe well. Better to take the Hollywood catwalk slowly.
Good Watch Dogs
French Bulldogs are naturally a quiet breed and are territorial. If they start barking, there's something they are trying to alert you about. It's wise to listen.
Speaks Own Language
Snores and makes all kinds of cute little snorts, nips, grunts, and other odd noises.
Big Feelings
If you scold the dog he will react. He will act like his feelings have been hurt.
Poor Health
In addition to breathing problems, they are prone to spinal disorders, eye diseases, heart disease, and joint diseases.
Make a Connection
The dogs make a star-studded Hollywood performance Californians can appreciate. Just like you make a connection with your fluffy friend, Lady Gaga was troubled about her precious missing pooches, Koji and Gustav. It's hard to believe one would stoop to stealing man's best friend. When you have a special bond with your pet, it can become like a family member. Lady Gaga seems to have a special bond with her dog companions, and likely you have a special connection with your dog.
Protect your Pet
Perhaps Koji and Gustav's case was special because of who the dog's owner is, but stealing dogs is on the rise, not just in Hollywood, California, but also around the world. The American Kennel Association says smaller breeds like bulldogs, French Bulldogs, Terriers, and Chihuahuas are targeted to be stolen and flipped for a quick sale. Best to keep your dog by your side or leave him safely at home.