Photo by Carlos Alfonso on Unsplash
Austin, TX--Austin likes to buck trends. The city is nestled as the capital city of Texas and not only is home to lawmakers, but also trends, and music makers. Known as home to many stars, these celebrities prefer Austin over Hollywood: James Van Der Beek, Terrence Malick, Robert Rodriguez, Matthew McConaughey, Sandra Bullock, Willie Nelson, Chris Harrison, Andy Roddick and Brooklyn Decker, Dan Rather, Richard Linklater, Supernatural stars Jensen Ackles and Jared Padalecki, Elijah Wood, Kyle Chandler, and Chris Klein. Talent abounds in other ways as well.
Twenty (20) of the biggest companies home their headquarters in Austin, Texas. Perhaps you're familiar with Keller Williams Realty, Whole Foods. Chuy's, National Instruments, Tesla, Dell, or the United States Federal Government., or Google. Google is expanding a new tower to house operations in Austin, Texas. Some of the largest companies that are household names are already in Austin or have plans to be there soon.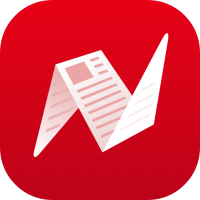 More than 61,000 people move to Austin annually, that's about 170 new people each day. With stats like that, it's easy to see why a lot of people call Austin the fastest-growing US city.
"It's the hottest market in the country right now," said Mike McDonald, vice chairman at Cushman & Wakefield who represents pension funds. McDonald continues, "Millennials are moving to the Sun Belt, and companies are following the millennials. Investors are following the companies."
In a recent survey, Austin displaced Los Angeles as the fastest growing city.
"The Sun Belt markets of Austin, Dallas, Phoenix and Atlanta were among the top-performing metros where the least number of jobs were lost in 2020," CBRE said in its survey.
A term of endearment has evolved, dubbing Austin "Silicon Hills". A mish-mash or Silicon Valley and the Texas Hill Country.
Early in the pandemic, the US Housing Market, as well as many businesses, took a major hit, but the Austin housing market only paused.
As one who purchased a home at the beginning of the pandemic, precisely 5 hours before the Shelter in Place Order went into effect, my family was able to benefit by being poised to buy at the right time.
The Federal Reserve lowered the prime rate as the first wave of Coronavirus arrived in the states, in an effort to keep the economy moving. Personally, my family was able to benefit from this decision. The lower prime rate also caused lower interest rates and my husband and I had not locked our interest rate on the home we were preparing to buy.
We locked in the dip and are able to enjoy a much lower fixed interest rate than we thought we could achieve. As a result, we were able to shorten the term of our loan and not lock the 30-year rate we were anticipating. We didn't change any of our other expenses, but were in 'the right place at the right time' and enjoy the benefits of those decisions.
The very next day the markets reacted to what people were doing because they were afraid. Fear took over for a time, but as of Spring 2021, houses are on the market for hours, many never being listed on the MLS system. Some only being listed online. Others being purchased by investors, or sight unseen by California residents eager to move to Austin.
Often home showings have lines around the block and when real estate in the rest of the country is struggling to move, Austin sellers are cashing in. A seller can easily expect to receive multiple offers above the asking price. If you're hoping to move to Austin, be prepared to pay big money.
Many companies are looking to reduce their real estate footprint. Again, not the case in Austin. The real estate market is hot in Austin. Austinites like to Keep Austin Weird by bucking national trends and replacing them with local favorites.