Austin--Everyone is sick and tired of a year of an altered life. We went home for Spring Break one year ago and had a vague notion of an idea that the break may be extended a couple of weeks. That was when a crazy virus we'd only heard of in passing got up close and personal in our lives. I remember overstocking the pantry, cupboards, and house with necessities. At the time, we added a couple of extra items to make Spring Break like a staycation. A few luxuries like staples to make waffles, popcorn for movie watching, and nail polish. Because, if we're going to be home for Spring Break, we might as well paint finger and toenails while binge-watching movies.
It was to be temporary.
Except it wasn't temporary.
Within a couple of days, most necessities and bare essentials couldn't be located or were in limited supply. Life, in general, got turned upside down. The shelves at the supermarket were empty and basic items were unable to be found. Toilet paper stockpiles found themselves into memes and people were arrested for stockpiling hand sanitizer and reselling it at higher prices. It was the very example of supply and demand at work in a capitalist economy. And it was shut down quickly. It's a nice idea in theory, but to take advantage of people during a global crisis shoots the entrepreneurial spirit in the foot. Some things are better left as ideas in the mind and not acted upon.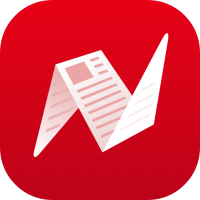 It's been a challenging year for everyone. I'm sure your local area has its own isms of strange things you'd never thought would happen over the last year.
Everyone is fed up with the school situation in Austin. Wherever you are, I'm sure you have your share of frustration with school this year as well. The school supply we never thought kids would need is a mask. And they had to unlearn everything they knew about sharing. Whatever you do, please don't share. Keep your things to yourselves. Don't get too close. Keep your distance. Don't touch. Bring an extra mask. When and if you're able to come into the building, pause so that your temperature can be monitored. Maps and drop-off times with color-coded and arrowed travel directions and time slot drop-offs were released.
Texas has a history of setting the standards for education, and many times the nation follows the Lone Star's state lead.
As Texas goes, so goes the nation, as the saying goes. Some of the highest taxes are paid to keep education standards at an all-time high and, for the past year, educational standards have been minimal. Schools in the Austin area do not run off of fees, but off of tax dollars. And taxes as we know, do not often go down. The education dollars have continued to be collected and there has been no tax reprieve, but the education has been standardized.
In some ways, we can understand early in the school year that administrators and teachers needed time to adapt and provide educational services. Many teachers didn't want to teach in virtual settings. This wasn't the job they signed up for, and they wanted to perform their classroom duties, as soon as it was safe to do so. One year later, it still isn't safe, but Governor Greg Abbott opens the state for business at 100%. Austin Mayor Steve Adler calls this a grave mistake, and many local residents agree.
But, if the state is open, it's time to get education back on track too. Early in the school year, the goals were on equity and fairness before education. But a whole year has had many local students forced into online circumstances that were unpreventable. It's time to do better. This is Austin, Texas, and we're required to do better than below the minimum level. School incoming revenue wasn't negatively affected, but the quality of education has suffered horribly.
It's time to get back on track and end this year offering students the education they deserve and the education parents have paid for. If not, it's time to issue tax refunds.