Source: https://commons.wikimedia.org/wiki/File:Ted_Cruz_official_116th_portrait.jpg, CC
Houston, TX: Texas Senator Ted Cruz may have made a career-defining decision. Certainly, he wouldn't have intended the impact of his decision, and likely he'd take it back if he could, but there's little he can do now.
You're probably wondering what he did that is under such scrutiny.
While millions in his home state of Texas are without power and water, he decided to go on a little vacay. The act alone is not so bad, but as a Texan myself living through a historic winter storm that caused severe conditions, people question Cruz's motives. Governor Greg Abbott issues a disaster declaration for the state, a move President Joe Biden approves as a State of Emergency to offer relief. The fact that so many Texans are experiencing hardships and have a broken power grid begs the question: Is this the right time for the Senator to take his family on vacation?
Senator Cruz immediately felt the backlash of his decision and began second-guessing his decisions almost as soon as the plane took off. Images of the Senator leaving his state while it was in need were captured and almost immediately went viral on social media.
The sentiment of the tweet perfectly captures what Texas residents thought and felt about the Cruz family vacation.
One Texas resident promises to remember Cruz's actions in the next election. Likely, many other Texans will remember Cruz's actions when they next cast their vote too: "@tedcruz since you're clearly not caring much about us Texans, I want you to dine well in Cancun. Don't worry about us. We'll make it without you & remember that in 2025."
Cruz decides to play the Dad card in defense of his actions, according to The Washington Post:
"Like millions of Texans, our family lost heat and power too," Cruz wrote. "With school cancelled for the week, our girls asked to take a trip with friends. Wanting to be a good dad, I flew down with them last night and am flying back this afternoon. My staff and I are in constant communication with state and local leaders to get to the bottom of what happened in Texas."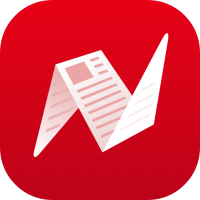 While Cruz wants you to believe he was being a good dad, his wife's text messages suggest something different:
Some of Heidi Cruz's text messages were leaked by one of her friends in a group chat to RA News. The Cruz home was freezing and they "couldn't stand it anymore." Heidi missed the point of the friend who was hunkered down under a down comforter and unable to leave family who needed care during the storm. Had Heidi been self-aware she might have realized that Texans are hurting and in pain. Perhaps she wouldn't have shared the family's plans to change locations to a Ritz Carlton in Cabo.
Cruz said he went on the trip to chaperone his daughters, and understandable precaution from any parent, but he didn't change his return flight until the next morning, as uncovered by a source at United Airlines:
Peter Alexander of CBS News confirms Cruz moved up his return trip back to Texas.
When Cruz wants the vacation to be forgotten, Michael Hardy, a Houston reporter, drives by Cruz's house and sees a poodle looking out the window. Either Cruz flew with the dog, or perhaps a family member stayed behind to care for the dog. The humor of the tweet suggests Cruz forgot the family dog Snowflake at home during the trip:
Cruz's daughters, age 10 and 12, are near the ages of my daughters. As a parent with two daughters myself, I can relate, but I can't help but wonder why he didn't consider the hardships of the people in Texas and how he could have thought this was a good idea. Like many other people trying to get through current conditions the best they can, many also long for a vacation and an escape. Many can sympathize with wanting to escape current events. Few can understand why he left when his state was in dire need.
Parents want to improve challenging circumstances for their children. If you're a parent, you can relate to wanting to remove unnecessary extreme hardships, especially if they are perceived as unfair treatment.
I can understand a little more if Cruz wanted to remove his family from the loss of power and water. Suppose his privilege affords him the opportunity to allow his family to stay away until the situation in Texas improves. It's a decision that's almost understandable. But, as a Texas resident in a hard-hit town by winter storms, and under a city-wide boil order, he loses my sympathy when he boards the plane himself.
Initially, Cruz tries to explain his actions, but eventually takes some of the responsibility upon himself, according to one report:
"Look, it was obviously a mistake," Cruz said. "In hindsight, I wouldn't have done it. I was trying to be a dad."
It reminds me of the adage I grew up hearing as a kid, and one I say to my own kids: Actions speak louder than words.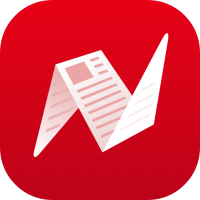 Act with Care
Cruz acted without fully thinking about the impact of his decisions. You've likely done the same thing at some point. I know I have. Perhaps on a vacation of your own. Maybe inhibitions were down, and you did something you wouldn't ordinarily do. Most times, no one will ever know.
But cancel culture is alive and well. You can be canceled on social media in an extremely short amount of time. You have to think and act carefully, even while on vacation. If you're a public figure, you're held to a higher standard. Not many people care about the person who acts wildly on vacation, but the popularity of a public figure can change quickly, especially when images go viral on social media. Ted Cruz may have canceled himself by actions he chose to participate in willingly.
Supporters don't forget, and if they do your opponents will remember. Not only are his choices questionable, but his reputation is also on the line.
If Cruz would take back his family vacation, he would probably do so quickly, but he can't undo going to Cabo while residents suffered. The damage is done. Many Texas residents who are also suffering could not hop on an airplane and escape. Cruz could have exercised more diplomacy, but his unwillingness to do so left no diplomacy toward him as the news was shared on social media. The timing of the vacation speaks to Cruz's credibility and his reputation. It's a small decision with a big impact. You can't put this toothpaste back in the tube. Warren Buffet said it like this:
"It takes 20 years to build a reputation and five minutes to ruin it. If you think about that, you'll do things differently." — Warren Buffett