Photo by Amaury Fernando from Pexels
AUSTIN, TX-- Governor Greg Abbott embraces Texas stereotypes and the Wild West feel as he removes the mask mandate and capacity limits for businesses. The Texas Tribune reports:
"It is now time to open Texas 100%," Abbott said from a Mexican restaurant in Lubbock, arguing that Texas has fought the coronavirus pandemic to the point that "people and businesses don't need the state telling them how to operate" any longer.
Texas was one of the first states to reopen businesses amid concerns that the state put health at risk to preserve the business economy. The state recently lost power and electricity in a historic winter storm, and while recovery efforts are still in process, the Governor takes off his mask in a hands-off approach while encouraging people to do the same thing.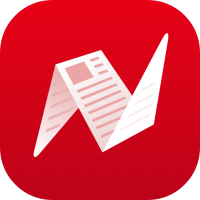 Fort Worth Mayor Betsy Price, a fellow Republican, called Abbott's order "premature" and asked him to allow more people to get the vaccine.
"I am calling on Gov. Abbott to open up additional vaccine tier categories so that more people are eligible to get a vaccine if they want one," Price said in a statement. "As the state's directive has changed, so must our response. Now, more than ever, vaccines and testing must be readily available."
As we approach one year of being closed, the Governor may be looking to be a hero. Perhaps he is doing everything within his power to make sure he can say that the state, under his care, was reopened before one year had passed.
Undoubtedly the year benchmark is on many people's minds. When kids came home for Spring Break in 2020, they didn't go back to school for the rest of the school year. The benchmark arrives next week, and just prior to the one-year mark, the Governor can say Texas is open.
Local schools are still mandating that kids continue bringing the school supply everyone thought they would never need--a mask. Don't hang up your mask yet, because if you want to attend school in person, you must wear a mask. School teachers and school officials, as well as any visitor on the school campus, must wear a mask.
My daughters both attend school in person. It was one of their biggest desires to return to the school building. Neither one wants to continue to go to school in person if the mask mandate is removed. Both say, "It's a common-sense decision." Our whole family has had the virus, and it's been long enough now that we can catch the virus again.
Austin Mayor Steve Adler seems to think Abbott is making a mistake, "The Governor said early on in the crisis that he would be guided by the data and the science, but he has broken his promise."
Wearing a mask doesn't hurt anyone, but not wearing one could cause more people to get sick.