AUSTIN, TX--Winter isn't coming, it is here, in all its vengeance, if you're not used to cold temperatures. Such is the case across Texas and many southern states. A weather pattern that began sweeping south from California is in the heart of Texans. The boot-wearing, barbecue loving people of the state aren't accustomed to these conditions and may need to adapt their behavior if they want to keep the lights on.
The KVUE weather map continues to be updated, as Austinites are being asked to stay off the roads and stay indoors.
While you're indoors, it's also essential to conserve your energy use. Please don't go into separate rooms, when everyone streams a different program while scrolling on your phone.
When the companies who sell energy ask you to conserve it, it might be a good idea to listen and heed their request. As a business, energy companies could be enjoying a nice profit at the moment. Basic business principles of high demand and limited supply drive the price of goods up so that energy companies could be raking in the dough. Instead, they are asking customers to conserve and minimize their usage of all things that require electricity.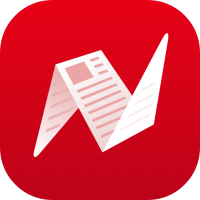 Why?
To keep the lights on and keep the heat coming to your home.
In my inbox this morning is another email from the power company, saying the need is dire. If you want to keep your lights on, the time to conserve is now.
What can you do?
Conserve energy in every reasonable way. Minimize the use of devices and streaming devices. Turn off lights that you are not actively using. In short, think like you're camping.
When?
Now, and at least through late this week, pending other weather development.
Here are tips to begin conserving electricity right now, if you aren't already minimizing your use. If you don't make efforts to conserve, electric companies may introduce rolling blackouts to reduce the stress on the power grid. The power needs your help to conserve so it doesn't break. The need, according to the email, is "dire."
Excerpt of an email from the energy company.
I was glad to see this in my inbox this morning because I thought peak hours would have been longer than the energy company suggests. I thought "peak" would roughly be 7 am to 6 pm. We used that basic understanding as we lowered the thermostat yesterday, but this is even easier to comply with than I thought. Energy is at high use from 7 am to 10 am, and again from 6 pm to 8 pm.
Think of it as though you're making strong conservation efforts during breakfast time and dinner hours. That's not so bad after all. Have breakfast earlier or later. If you're an early riser, get a shower early, instead of waiting until the peak hours. Or stay in your jammies a little longer and wait until after 10 am. Not such a terrible request if you want to keep lights and heat on and enjoy a hot shower.
The same thing for dinner. We tend to eat early, so if we have to cook, it's easy to eat early and have the over off before 6 pm. Have kids take baths early too, or after 8 pm, to minimize electricity use.
Governor Greg Abbott issues a warning for the state of Texas:
"The severity of the cold weather that is about to be experienced here in the coming days is unprecedented in Texas history, and we need people across the state to get ready for these extremely harsh conditions that are coming," said Abbott.
And the Governor puts a disaster declaration in place for all 254 Texas counties.
What does this mean for school kids?
Many are enjoying an extended weekend due to President's Day, and the extended break couldn't come at a better time to coincide with the weather. Undoubtedly, school officials are considering whether kids who learn in-person will go back to the building. Late last week, the school building closed, even for students who have elected to learn in-person. All learning, at least temporarily, was 100% virtual.
For a moment, we thought snow days could still be a right of passage.
Not so fast kids, it seems you COVID has taken them too. Kiss your snow days goodbye, and be prepared to learn virtually, at least for the time being. At least as long as we can keep the power grid from being stressed to the point of breaking.
What you're being asked to do isn't hard. It's necessary to preserve so that we can all continue to enjoy power. You can ignore the requests if you like. No one will know for sure if you do or don't comply with the request. But some Austinites have been without power for two days and had services restored late last night. When a powerline snapped late last week, it took nearly 8 hours to have electricity back. It got to 53 degrees inside.
Please be smart and conserve now, so we don't all end up in the dark. The power grid needs your help. Will you please conserve usage? It's easier than you think.