Photo by Canva Studio from Pexels
Most small business owners don't have a college degree. Instead, they have grit and determination.
More than 80% of business owners are self-made people who start their business from nothing. Most entrepreneurs begin their business in their garage or in their basement, according to FitSmallBusiness.
Are you one of them?
If so, you are one of a rapidly growing segment of the population.
If you think millennials are most likely to become an entrepreneur think again because they're hiring at least one person who's over 40-years-old for wisdom and guidance.
Boomers are not irrelevant to thriving online businesses.
More than 62% of billionaires are self-made.
Discount the people who try to hold you back. If your mom and dad are still stuck in the thinking that a college degree is necessary, don't let that thinking hold you back. If you choose to go to college, don't think you need a business degree to be a success. Only 9% of entrepreneurs have a bachelor's degree, according to SmallBizGenius.
A successful business needs a good idea, good people, and a good plan.
Get a good business idea
If you are a person who is driven by the idea to be your own boss you may be looking for an idea others will pay money for. Ask your friends what annoys them and solve that annoyance.
Uber was started because Travis Kalanick and Garrett Camp couldn't get a cab while attending a conference. Venmo was started because people had trouble paying each other by check. Sending an electronic check eliminates nonsufficient funds and bounced checks. Find an everyday problem and solve it well and you may be on the road to a successful business.
Have a good business plan
A good business has a good plan. Not to worry if you didn't take a business writing course in school. Therefore, you need strong goals that are the backbone of your business.
Have a 30-second power statement at the ready for when someone asks what your business does. Think of it as an elevator pitch. You're riding an elevator with someone and you have to sell your service to them before they get off at the next stop. You have one floor to convince them to purchase your product. Make a short, powerful, brief presentation.
Be able to share what your business does in a compelling way. This is more developed than a mission statement. A mission statement helps employees focus. Your business plan is the focused action of your employees — what you do for your customers.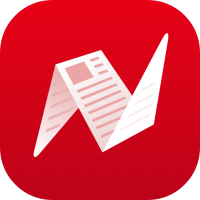 Surround yourself with good people
This isn't the place to bring your friends unless they have the skills and know-how to fulfill and grow your business. Find the best people who have a good work ethic that will move your business forward. Hire people who are driven and care about the same things your business cares about. Anyone can work a job to earn a paycheck, but those people typically don't have the drive to excel beyond the status quo.
The best people I've brought around my business are thought leaders I can trust. These people have offered the best advice about what to do, and what not to do, in my business. They have helped me grow personally and helped my business grow too. Develop contacts with a few people you can trust for sound advice and who will give honest feedback for business growth and personal development.
No one will care about your business as much as you do, but carefully choose employees who show up to work on time and meet deadlines. Don't hire people who don't help meet your business goals.
Focus on the customer
Know your customer. What are his or her needs? Interview people who look like and act like your customer, and are about the same age as your ideal customer. Find out what needs this person has and what stresses them out. What causes your customer difficulty? Solve what brings people difficulty and you'll find loyal customers.
Customer service is an essential part of every thriving business. Service your customers well. Meet deadlines and service arrangements for delivery. Your customer is your lifeblood. Establish good customer relations and you'll have a thriving business.
Manage the cash flow
Most businesses that fail do so because they manage their cash poorly. In the early days of entrepreneurship, you'll put in a lot of hours to meet business needs. Don't be penny-wise and pound-foolish. Your business needs a certain amount of cash flow and that will vary, depending on your growth. You need to generate enough cash to pay employees and buy equipment.
Don't overspend or underspend. It's a delicate balance. Generate cash flow by finding creative ways to generate revenue. Research government funding and grants, especially for people groups who are less likely to succeed in business. Start a Kickstarter campaign.
Have a good marketing strategy
A marketing strategy is a plan for how you reach potential customers.
indirect marketing
direct marketing
print materials or mailers
television, radio, or social media ads
You can't stay in business without reaching customers. Target ad spending carefully for the greatest benefit. You will find greater success when your ads reach the people who receive and enjoy what you offer.
Starting your own business can change your life. It's seldom a black or white, but a colorful entrepreneurial experience.
Surround yourself with excellent people and watch your business grow.
Get started and get growing today.