There's a lot going on in the world. Here are 5 of today's biggest stories about the Philadelphia area.
PHILADELPHIA, PA – Hello, Philadelphia!
Today is Friday, October 8. Let's check out Philadelphia's biggest stories of the day.
TikTok fuels vandalism, teacher targeting, and security pranks at Philly-area schools
It's a trend that's taken the country by storm. Students are filming themselves at school doing everything from dumping soap dispensers to ripping partitions off walls. Here's what's being done about it in Philly-area schools.
New Jersey's tidal wetland could disappear because of sea rise, says Rutgers study
Sea level rise is happening so fast that soon some of New Jersey's key tidal marshes will be swallowed whole sometime in the next 100 years, according to a recent study published by Rutgers. The rise in sea level won't only destroy houses but habitats for crabs, shrimp, birds, and mammals.
Fall foliage in the Philly area may suffer from the unusually warm and wet weather
Fall foliage is looking a little different everywhere in America right now. That's because of warmer temperatures and more rain. Cooler weather is an essential cue for leaves to stop producing chlorophyll, which masks the reds, russets, oranges, and yellows of leaves. We're not going to start getting more of that weather until next week.
Meek Mill's 'Expensive Pain' comes with a heavy cost
Philly native Meek Mill may no longer have any legal troubles – but his past still haunts him. Tackling feelings of uncertainty and fears of distrust and betrayal from his past, Meek Mill's latest album, "Expensive Pain", stays true to his brand.
Woodmere design team shares vision for St. Michael's Hall property
Woodmere Art Museum expects to complete the purchase of St. Michael's Hall later this month. The property is to be preserved and include a museum café, a studio space for art classes for children and adults, increased parking, and more. Community input is still being taken into consideration.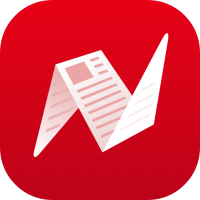 This is original content from NewsBreak's Creator Program. Join today to publish and share your own content.