There's a lot going on in the world. Here are 5 of today's biggest stories about the Philadelphia area.
PHILADELPHIA, PA – Hello, Philadelphia!
Today is Thursday, October 7. Let's check out Philadelphia's biggest stories of the day.
Philly's magnet school admissions are being overhauled – in the name of equity
Demographically, magnet schools in the school district have not matched the school system as a whole. This new system will attempt to make the application process more equitable, allowing more students of color to attend schools like Central and Masterman.
Artists protest Walnut Street Theatre's opening night: 'They don't hire Black directors'
On opening night of the Walnut Street Theatre, a group of protesters asked patrons to consider what it was like to work inside its walls, alleging its president artistic director Bernard Havard created a culture of racial discrimination and worker exploitation.
Juliana Feliciano Reyes writes in the Philadelphia Inquirer: "'They don't hire Black directors, they don't hire Black designers,' said Ryk Lewis to one patron, trying to be heard over the din of the Fralinger String Band, which showed up to perform outside the theater. Lewis, who is Black, was the main stage sound designer at the Walnut for three seasons a decade ago."
Jefferson University Hospital president describes aftermath of fatal shooting, promises security review
Jefferson University Hospital president Rich Webster commented yesterday on the Jefferson staffers who tried to save Anrae James' life on Monday morning. He was mum about the lag in alerting employees to the situation, but he said the hospital is reviewing every policy and security measure.
Philadelphia man accused of throwing object, bucket of water at police during Jan. 6 riot
Yesterday, Michael Dickinson, of Schuylkill, became the second Philadelphian arrested for his alleged role in the January 6 riots at the capitol. He was charged with assaulting a police officer, civil disorder, committing an act of violence on Capitol grounds, and related offenses.
Temple University's diversity efforts seen among freshman class
"While the [recruiting] numbers are impressive, and we're proud of our impact, we're just getting started," says new university President Jason Wingard.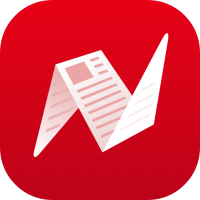 This is original content from NewsBreak's Creator Program. Join today to publish and share your own content.