There's a lot going on in the world. Here are 5 of today's biggest stories about the Philadelphia area.
PHILADELPHIA, PA – Hello, Philadelphia!
Today is Wednesday, October 6. Let's check out Philadelphia's biggest stories of the day.
Abortion is a key issue for Pa. Democrats, and it could supercharge the 2022 midterms
A second abortion rights case is slated to be heard by the Supreme Court this month, with both sides of the issue preparing for a legal battle. In Pennsylvania, abortion could be a big-ticket issue in next year's midterm elections.
Val Arkoosh, a doctor and Montgomery County commissioner running for U.S. Senate, spoke with the Philadelphia Inquirer about the issue and her patients' experiences with abortion:
"I have seen it firsthand," she said. "I uniquely understand how consequential these laws are to the doctor-patient relationship."
Weed legalization proposal coming from central Pa. Republican and West Philly Democrat
To catch up with surrounding states, a Republican state senator from central Pennsylvania and a Democratic state representative from West Philadelphia are teaming up on a bill to make Pennsylvania the 19th state to legalize recreational marijuana for adults.
Harold Brubaker writes for the Philadelphia Inquirer:
"State Sen. Mike Regan, who represents parts of Cumberland and York Counties, and State Rep. Amen Brown said in a joint interview Tuesday that they would soon start holding public hearings to gather information and build support for the legislation.
'This is going to be a very convoluted process. There are so many things we need to consider,' said Regan, who spent 24 years as a U.S. marshal and chairs the Senate Law and Justice Committee."
In recent months, some Pennsylvania Republicans have said they are open to legalizing recreational marijuana after coronavirus took a toll on the state's budget.
Philly's BIPOC entrepreneurs get new promises to fund businesses and correct a historic deficit
Non-white entrepreneurs have struggled to raise capital for their businesses in Philadelphia. Will new investment funds change business in the city?
Large apartment complex coming to Trolley Car Diner site on Germantown Avenue
If M Architects get their way, the former site of Mt. Airy's Trolley Car Diner will become a five story, 114-unit apartment complex complete with 38 parking spaces, 7,000 square feet of commercial space on the ground floor, and a roof deck. The project is the first one that is large enough to trigger a 2019 law, sponsored by Councilmember Cindy Bass, which requires an additional design review for larger development projects.
Local arts leaders discuss coronavirus recovery timeline, preserving diversity
Philadelphia's arts and culture institutions, like the African American Museum in Philadelphia and the National Museum of American Jewish History, were hit hard during the pandemic, with income severely restricted because of cuts to programming. In this video in the Philadelphia Business Journal, local industry leaders share their projections for recovery, and discuss the role of equitable access to relief funds.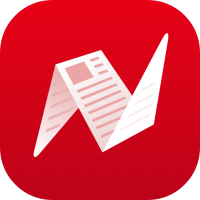 This is original content from NewsBreak's Creator Program. Join today to publish and share your own content.