There's a lot going on in the world. Here are 5 of today's biggest stories about the Philadelphia area.
PHILADELPHIA, PA – Hello, Philadelphia!
Today is Tuesday, October 5. Let's check out Philadelphia's biggest stories of the day.
Students become leaders at Stephen Decatur School
At the Stephen Decatur School in Parkwood, students develop and hone their leadership skills by participating in the school-wide Leader in Me program, based on the book The 7 Habits of Highly Effective People. The purpose of the program is to equip students with the skills and self-confidence needed to thrive in their local community and classroom.
The program came to Decatur after the school received a grant from the Franklin Covey Foundation.
"We've seen a big change in the culture and climate at our school because people are taking responsibility for their own actions, people are taking more initiative and we've become problem solvers," Decatur principal Genevieve Endy-O'Kane told the Philadelphia Tribune. "It's created a nice atmosphere at the school."
Jefferson shooting is the latest example of workplace violence in health care
Health-care workers said the threat of violence is, unfortunately, a common part of their professional lives.
According to data gathered by the Occupational Safety and Health Administration, health-care providers are among the most likely people to be subjected to violence at work.
"It is a tragedy that violence came to the workplace that we fight hard to keep safe," Chris Woods, president of the National Union of Hospital and Health Care Employees Local 1199C, told the Philadelphia Inquirer.
Postal Service changes heading into holiday season include faster sorting., more employees, and higher postage rates
More changes are on the way, but the U.S. Postal Service in the Philadelphia area is running smoothly compared to this time last year.
Todd Carmichael is stepping down as La Colombe's CEO to reinvent the way you drink water
In 1994, Todd Carmichael founded La Colombe and brought high-concept European-style coffee to the city. The coffee chain would grow locally and then nationally.
Now, Carmichael is stepping down at La Colombe as CEO – but he's not leaving the company – to launch a new bottled-drink business called Rebel Beverage Labs, located here in the Delaware Valley.
Read more in Philadelphia Magazine.
Jefferson Health-Einstein merger is complete after years of challenges
The deal marks Jefferson's fifth hospital or health system merger in the past six years.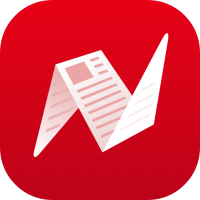 This is original content from NewsBreak's Creator Program. Join today to publish and share your own content.