There's a lot going on in the world. Here are 5 of today's biggest stories about the Philadelphia area.
PHILADELPHIA, PA – Hello, Philadelphia!
Today is Friday, October 1. Let's check out Philadelphia's biggest stories of the day.
Nursing home workers aren't getting vaccinated – prompting worries about the elderly, staffing, and a coming federal mandate
With a federal vaccine mandate pending, nursing home workers will eventually have to choose: Do they get vaccinated or defy the order and face losing their job? Right now, many have ignored Pennsylvania's request to do so, worrying many of what's to come.
"Each day we go by with staff not vaccinated, the risk increases … for the most vulnerable members of our community," said Karen Buck, executive director of the Philadelphia-based SeniorLAW Center. "We can't be playing Russian roulette with the vulnerable in long-term care facilities."
Superintendent Hite reshaped Philly public schools. We look at the highs and lows of his near-decade here.
The School District of Philadelphia has changed a lot in the past ten years, thanks to the world of Superintendent Hite. Now that he's leaving, the city reflects on everything he's accomplished, for better or for worse.
This map will show you when and where to see peak fall foliage
Want to know when you can take the perfect Instagram pic of the fall foliage? Good news: The state Bureau of Forestry's fall foliage map, which tracks and projects the changing of the leaves all across Pennsylvania, just released its map for the season.
Restroom upgrades planned for Wissahickon trails
According to the latest planning project by the Friends of Wissahickon, the park is finally getting infrastructure upgrades that include more bathrooms in the park.
"Our goal is accessible, clean, and open park restrooms for every visitor when they visit the Wissahickon." said Ruffian Tittmann, FOW's Executive Director. "This survey is the first step in understanding where the demand for restrooms is greatest and what resources we need to bring to the problem."
Despite development boom, business leaders say Philadelphia is still hamstrung by familiar obstacles
A panel organized by the Central Philadelphia Development Corp. aired concerns about the current state of the city. Issues like crime and high business taxes continue to stunt the city's group, the group claims.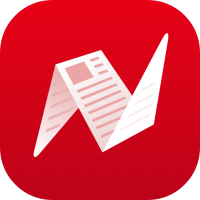 This is original content from NewsBreak's Creator Program. Join today to publish and share your own content.