There's a lot going on in the world. Here are 5 of today's biggest stories about the Philadelphia area.
PHILADELPHIA, PA – Hello, Philadelphia!
Today is Thursday, September 30. Let's check out Philadelphia's biggest stories of the day.
Most Afghans arriving in America are not strictly refugees, despite how they're described. And that could be a big problem for them.
How's the resettlement of Afghans going in Philly? Very slowly. In fact, most aren't recognized as refugees, despite how they're often described, leaving them short on aid. This could become a big problem in the coming months, especially during winter.
"There is a real prospect that without robust support, some of these people will experience homelessness," said Krish O'Mara Vignarajah, president and CEO of Lutheran Immigration and Refugee Service in Baltimore. "The last thing we want to see is our new neighbors unable to keep a roof over their heads as they go through their first winter here."
North Philly man goes viral after wrangling a wandering alligator in a trash can
The video of a man wrangling an alligator in a front yard with an alligator? He's an area native from North Philly.
"I was frightened when I had it in it, because it was so powerful. I didn't expect that, and it was pushing itself out and whipping its tail around," Eugene Bozzi told Orlando NBC affiliate WESH.
'We must fund the police': Bucks Democrats are trying to head off GOP attacks in local elections
Bucks County Democrats are embracing police funding as they try to oust the Republican DA.
In an interview, Stancu said she and Lomax are battling "a misperception [that] because one identifies as a Democrat, that they are not in favor of working with law enforcement, that they're not a supporter of law enforcement."
"I was in law enforcement for 16 years," said the 43-year-old Doylestown resident, adding that Lomax served 27 years as a trooper. "It's a part of who we are, and it's in our blood. ... But that doesn't mean we don't want progress, doesn't mean we don't want to continue to work to make things better."
11 Philly-area haunted houses, ghost tours and Halloween bars
Boo! It's officially that time of year to celebrate the spectral, spooky, and scary. Check out Philly Mag's guide on all the places you, your friends, and family can check out to get your daily dose of the heebie-jeebies.
Chase sees opportunity in Philadelphia market, will exceed its 50-branch target
The bank has already opened 41 branches in the area and will add another 15 by 2024.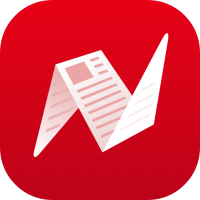 This is original content from NewsBreak's Creator Program. Join today to publish and share your own content.